PRC buys more time to decide on salaries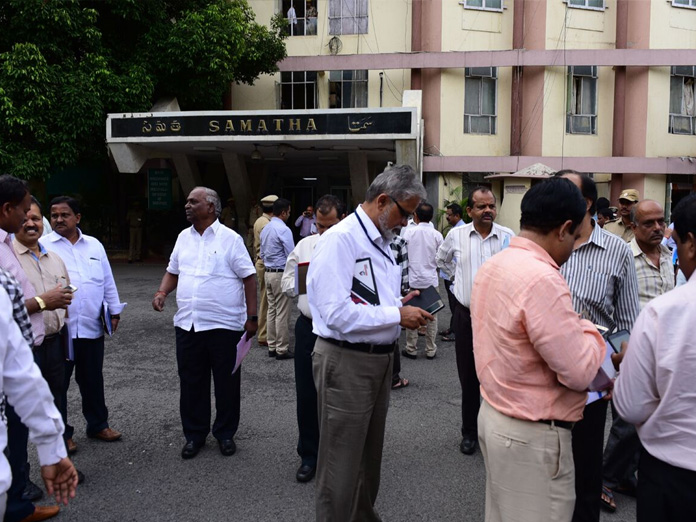 Highlights
The Telangana state government employees would have to wait to get revised payscales for some more months as the Pay Revision Commission PRC has pleaded with the government to extend the commissions term further to finalise the pay structure
​Hyderabad: The Telangana state government employees would have to wait to get revised pay-scales for some more months as the Pay Revision Commission (PRC) has pleaded with the government to extend the commission's term further to finalise the pay structure.
The first PRC in the newly-created Telangana was constituted in May last was supposed to submit its report in July 2018. Till date, the PRC neither recommended interim relief (IR) nor submitted any preliminary report regarding the revision of pay-scales to the government. As a result, the government has been extending the deadline for the PRC to submit the report for every quarter.
The 3-member PRC headed by CR Biswal requested the government six months time to complete the task of fixing the pay-scales of all government employees. The file to extend time to the PRC is pending before Chief Minister K Chandrashekar Rao who is likely to give his nod soon, according to sources.
According to inside information, PRC chief Biswal and the members require some more time to finalise the report for it has to analyse the state financial position and availability of financial resources to meet the demands put forth by the employees' unions. The state government had already estimated that a mere 1 per cent IR will impose an additional burden of Rs 300 crore per annum on the government.
A relief of 10 per cent would increase the burden to Rs 3,000 crore per annum and 20 per cent to Rs 6,000 crore per annum. After the launch of the Rythu Bandhu scheme and the new promise of increasing the pension amount from April onwards, the government would have to shoulder additional financial burden. In these circumstances, the PRC will finalise the report in consultation with the Finance department.
As per guidelines, the new pay structure should have come into effect from July 1 last year. Before enforcing the PRC new pay-scales, the employees are entitled to get IR. Since the PRC is consuming more time, chances of extending IR benefits to the employees in the first two quarters of the 2019-20 financial year is bleak.
"Revenue generation, increased expenditure and the challenges before the government in resolving the increasing debt burden in the new financial year will be the major issues to be taken into consideration before fixing the new pay-scales," said an official.