KCR, Cabinet colleagues to helm LS poll campaign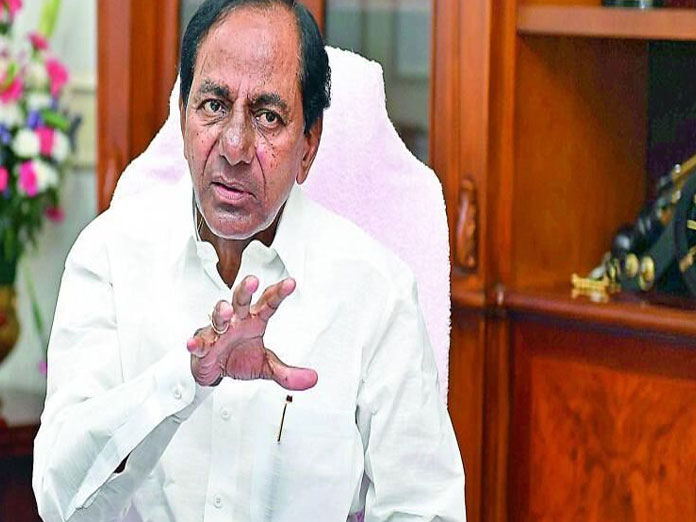 Highlights
TRS working president KT Rama Rao and party senior leader T Harish Rao, who were kept away from KCRs recently expanded cabinet, are unlikely to be appointed even as the partys person in charge of any the 16 Lok Sabha seats in the upcoming General Election KTRs role will be limited to chairing the partys constituencylevel preparatory meetings for the elections As for Harish Rao, KCR is yet
Hyderabad: TRS working president KT Rama Rao and party senior leader T Harish Rao, who were kept away from KCR's recently expanded cabinet, are unlikely to be appointed even as the party's person in charge of any the 16 Lok Sabha seats in the upcoming General Election. KTR's role will be limited to chairing the party's constituency-level preparatory meetings for the elections. As for Harish Rao, KCR is yet to cut out a distinct role for him.
The TRS supremo is understood to have decided to appoint his cabinet colleagues as the party's persons in charge of various Lok Sabha seats during the election time. KCR will be the person in charge of Medak, Zaheerabad and Khammam Parliamentary constituencies.
According to party sources, the party's persons in charge of various constituencies are: Education Minister G Jagadish Reddy (Nalgonda and Bhongir Lok Sabha seats); Agriculture Minister N Niranjan Reddy (Nagarkurnool); Excise Minister V Srinivas Goud (Mahbubnagar); Transport and Roads & Buildings Minister V Prashanth Reddy (Nizamabad); Panchayat Raj Minister E Dayakar Rao (Warangal and Mahbubabad), Law Minister Indrakaran Reddy (Adilabad), Welfare Minister K Eshwar (Peddapalli) and Health Minister E Rajendar ( Karimnagar). Animal Husbandry Minister T Srinivas Yadav will look after the party affairs in Secunderabad.

In view of internal bickering in Khammam, KCR has decided to personally monitor the party affairs. He would hold regular meetings with the Khammam TRS leaders and ensure the victory of the party. In the just-concluded Assembly elections, TRS could win only a single seat in the district due to leadership crisis.
The party has been divided into four groups led by T Nageshwara Rao, sitting MP P Srinivas Reddy, Khammam MLA P Ajay Kumar and J Venkat Rao. A few senior TRS leaders will assist KCR in handling the political equations in the Lok Sabha constituency.

The party's persons in charge will organise election preparatory meetings in every constituency, with KTR taking part as the chief guest. Partly leaders said that KCR will prepare the strategy to win and the party's persons in charge will be held responsible to execute the same. Leaders said that Harish's role in the Lok Sabha elections is yet to be finalised.
In the just-concluded Assembly elections, KTR was the person in charge of all Assembly segments under GHMC limits. Harish took the responsibility of TRS victory in the Assembly segments represented by strong Congress leaders -- A Revanth Reddy, DK Aruna etc in Mahbubnagar district and in some more segments in the old Medak district.
KCR may take a decision on the role envisaged for Harish soon. The TRS chief has targeted winning 16 out of 17 Lok Sabha seats and thus play a key role at the national level in case a coalition government is formed at the Centre.