No compromise on quality in road works, vows Dana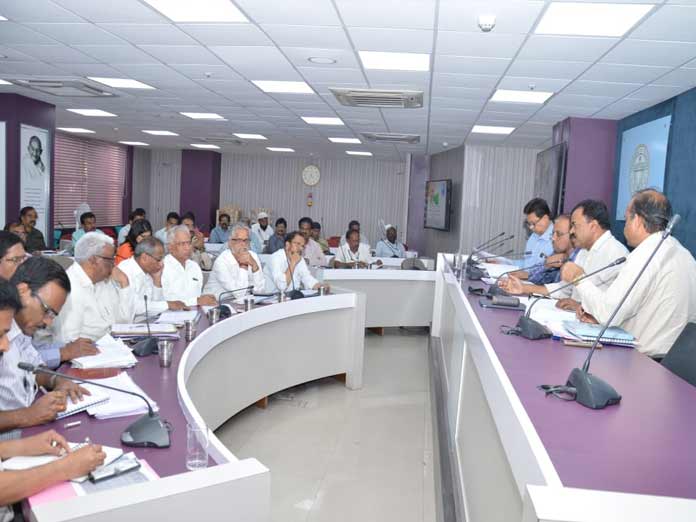 Highlights
GHMC Commissioner Dana Kishore has instructed officials to expedite construction of manholes and raising height of catch pits to road level works taken up as part of a project to ensure that there are no ups and downs in roads in the city The project has been undertaken for 2,000 km roads in the city
Khairatabad: GHMC Commissioner Dana Kishore has instructed officials to expedite construction of manholes and raising height of catch pits to road level works taken up as part of a project to ensure that there are no ups and downs in roads in the city. The project has been undertaken for 2,000 km roads in the city.

The Commissioner was speaking at a meeting to review maintenance of roads and road repairs with GHMC operations department engineers, and Jalamandali officials at Jalamandali office.

Dana Kishore expressed satisfaction over the construction of manholes and catch pits as part of the project to maintain road levels in the city. He instructed the officials to ensure that no inconvenience is caused to commuters and remove the left-over construction debris from the construction sites. He warned the officials not to compromise on quality standards as the funds have been already released for the project for 2,000 km of roads in the city.

Dana Kishore also conducted a special review on the maintenance of roads near tourist spots such as Charminar, Golkonda, Salarjung Museum and other historical places. He also reviewed the ongoing works for road widening, nala dredging works, flyovers and other roads in the old city. Among those who attended the meeting were GHMC chief engineer Ziauddin, director of Jalamandali operations, superintendent engineers and executive engineers.