Shivarajkumar to act in Balakrishna's film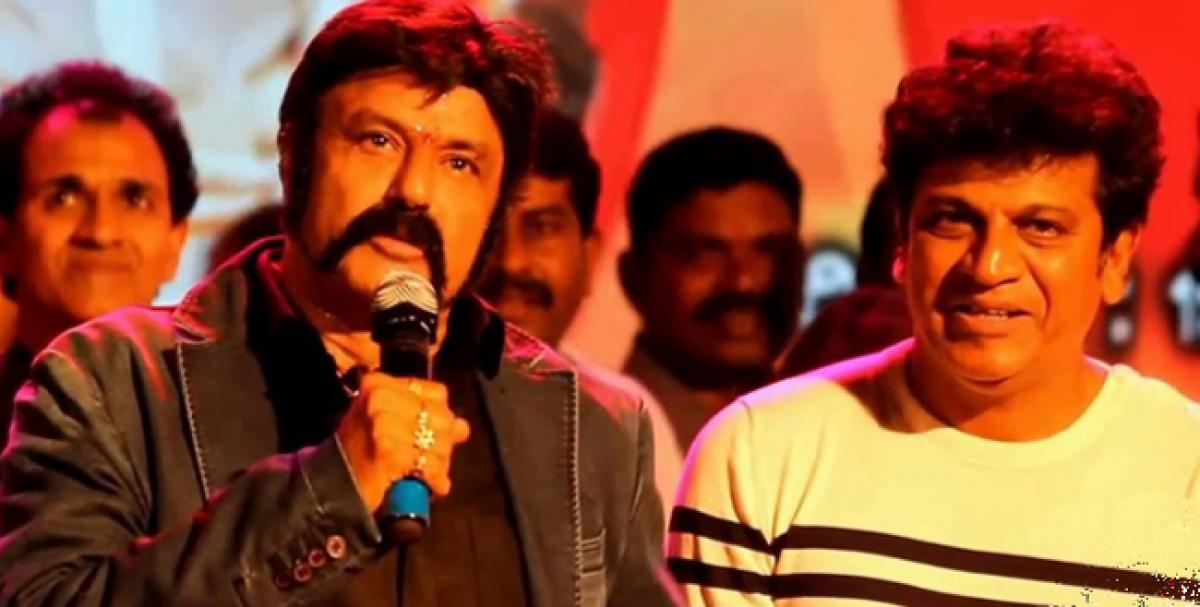 Highlights
If all goes well, the Kannada superstar would make his debut in Telugu in the period drama 'Gauthamiputra Sathakarini'
Looks like director Krish is about to pull off a casting coup of sorts. After the inclusion of Hema Malini (who plays mother to Balakrishna), the filmmaker is now planning to have Kannada superstar Shivarajkumar on board for a crucial cameo in his under-shoot film 'Gauthamiputra Sathakarini'.
Apparently, Krish is planning to add an extra zing and touch of glamour to the film. He has approached the 'Century star' for a crucial cameo in the epic historical.
Apparently, the actor seems is finding it thrilling to be making his appearance. The modalities are being worked out and if all goes according to the plan, the film would mark Shivarajkumar's debut in Tollywood.
"It is mostly on the basis of friendship that most of these big stars agree to do a cameo in a film. That apart, the director believes Shivarajkumar's character is quintessential to the plot and creates quite an impact in the film, even though he would be seen on screen for only a few minutes," informs a source from the unit.
Balayya and Shivarajkumar share a good camaraderie, in fact, the former graced the 100days function of 'Shivalinga' recently in Bangalore.