Sand lorries playing with people's lives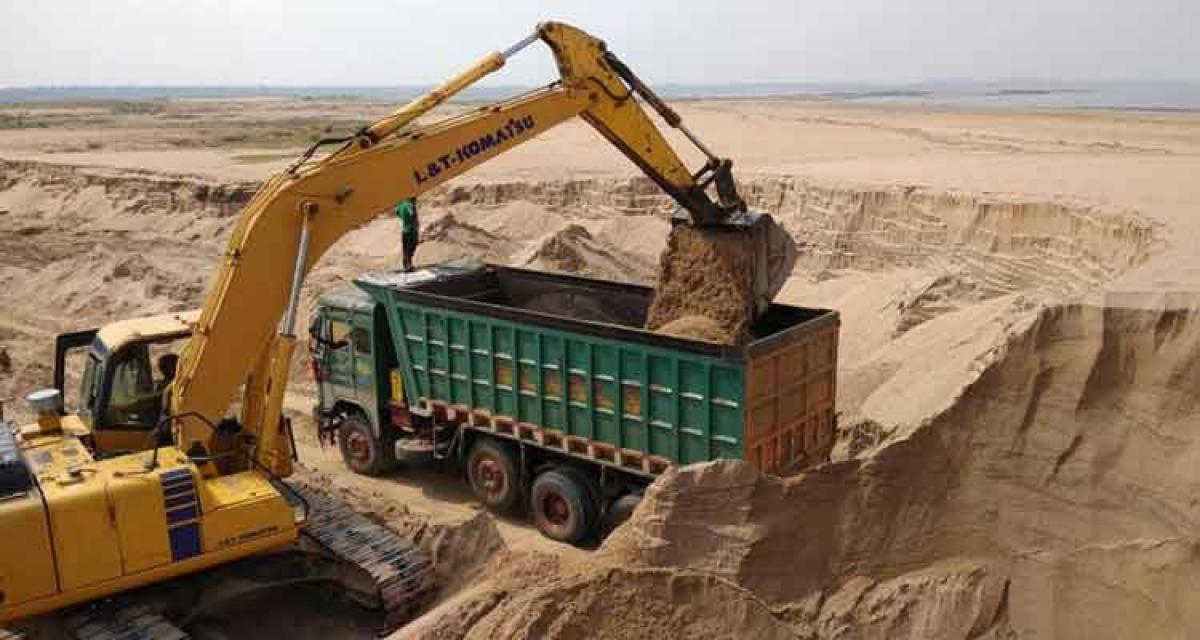 Highlights
Uncontrolled transit of sand laden lorries from Kaleshwaram has been taking a heavy toll on the lives of people in the district. The transportation of sand originating at Kaleshwaram and passing through Bhupalpally, Parkal, Hanamkonda
Bhupalpally: Uncontrolled transit of sand laden lorries from Kaleshwaram has been taking a heavy toll on the lives of people in the district. The transportation of sand originating at Kaleshwaram and passing through Bhupalpally, Parkal, Hanamkonda and Jangaon to Hyderabad has often causing accidents on roads killing vehicle riders. It was said that during past 10 months, about 18 persons were killed by the sand lorries.
A person, called B Malla Reddy of Kundaiahpally village, died on the spot on February 18, while a private lecturer from Ansanpally village, K Ravinder died and his wife Chandrakala injured when a sand lorry hit them on February 16.
Mulug tahsildar Srinivas was severely injured when the car he was travelling was hit by a sand lorry on January 22. It was alleged that the accidents were mainly caused by rash and careless driving by the drivers, who were in rush to do more number of trips in a day.
"The drivers are being paid Rs 3,000 per trip. Naturally they will be interested to earn more by more trips and that is making the drivers to be rather neglectful of the safety of the passersby," stated Bhupalpally BJP district president Vennempalli Papaiah.
In addition to that the contractors and officials concerned were also not checking whether the drivers have valid license and expertise to drive the heavy vehicles. As a result, those who do not have neither experience nor a valid license were being engaged in driving the sand lorries, he noted.
'We have staged several protests and given representations to the district police and administration. They promised to increase the check posts and vigilance on the roads. But the accidents caused by sand lorries goes unabated,' said V Ram Narsaiah of Kundaiahpally.
According to official estimations, about 1,500 to 2,000 lorries engaged daily to transport sand from sand reaches on the banks of river Godavari at Kaleshwaram to Hyderabad.
The contractors were in a hurry to excavate as much sand as possible before rainy season arrives and sometimes the lorries were transporting sand without proper permits, the locals complained.
Senior officials and the public were demanding the Telangana State Mineral Development Corporation (TSMDC) and mining department to lower online bookings for sand per day and confine the permits around 500 per day and also consider diverting the lorries to avoid accidents.
Meanwhile, the district in-charge Collector RV Karnan held a road safety meeting on Monday. He asked transport, TSMDC and other officials to put up check posts to control speed and check licences of the drivers. The transport department has deputed five assistant motor vehicle inspectors for the purpose.