Celebrating success in reducing HIV prevalence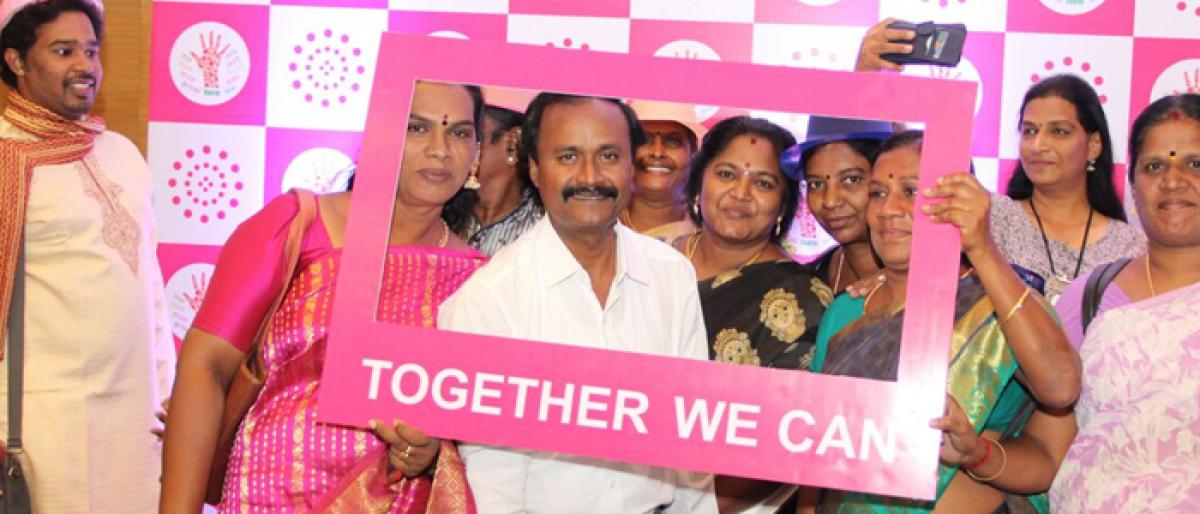 Highlights
Representatives from community organisations COs, development partners and state representatives came together on Thursday to celebrate the positive outcomes of their combined efforts, over the past decade, towards reduction in HIV prevalence and transformation in the severely affected communities The participants reflected on the journey and discussed lessons learnt in the process
Representatives from community organisations (CO's), development partners and state representatives came together on Thursday to celebrate the positive outcomes of their combined efforts, over the past decade, towards reduction in HIV prevalence and transformation in the severely affected communities. The participants reflected on the journey and discussed lessons learnt in the process.
The States of Maharashtra, Karnataka, Tamil Nadu, Andhra Pradesh and Telangana have had high prevalence of HIV among the key affected populations (women in sex work, men who have sex with men and transgender persons) since early the 2000s. The Avahan programme (2004-2018) supported by Bill and Melinda Gates Foundation, has contributed to significant success in these efforts. The final phase of programme (Avahan III, 2014-2018), has been implemented by Swasti in 45 districts, covering 632 cities, towns and villages.
The global non-profit Swasti has worked with 84 community organisations over a period of 3.5 years and has reached more than 1,31,000 individuals. During Avahan III, the communities focused on themes pertaining to Financial Security, Social Protection, Safety, Security and Justice and Institutional Development Services.
Expressing gratitude to the community teams, Shama Karkal, CEO, Swasti shared, "We all know that while we have had success, there is a long way to go towards addressing the root causes of marginalization and their vulnerability."