All set to conquer glamour villa; Maya Nelluri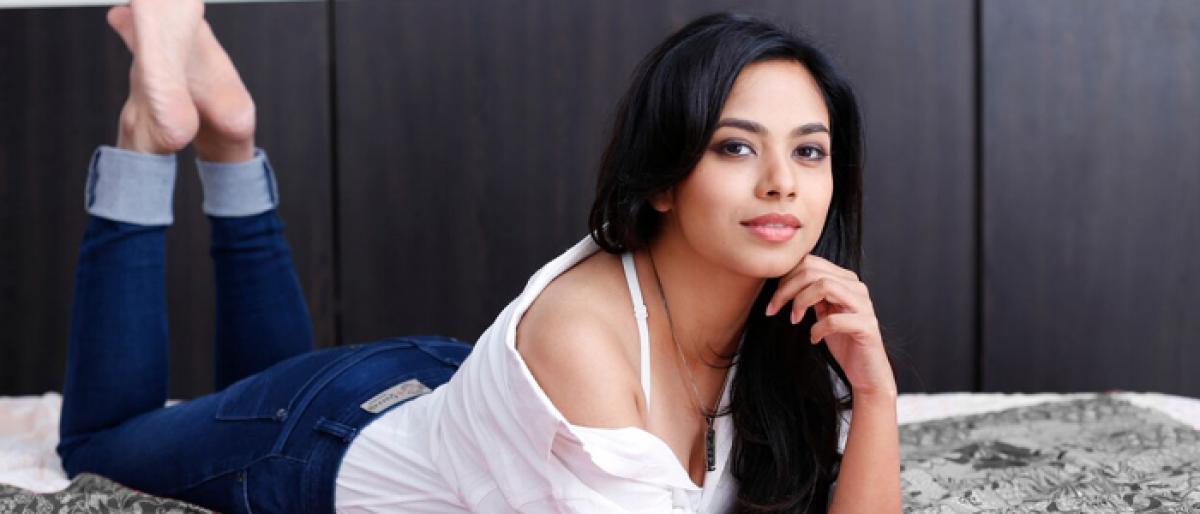 Highlights
Talent is something every individual pursues from childhood, but being multitalented is something that one is blessed with Born in Hyderabad and...
Talent is something every individual pursues from childhood, but being multi-talented is something that one is blessed with. Born in Hyderabad and settled in Australia Maya Nelluri is one such package of talent. Having studied fine arts, the rising star is up to gaining something really big in her career. From working as a journalist and acting in short films to acting in movies she seems to have explored her many talents and is doing well in her pursuits.
Tell us about your journey into the diverse fields of arts.
I've been lucky enough to delve into multiple vocations surrounding cinema and fine arts. I started with studying makeup and styling in Auckland, New Zealand (where I grew up). I ended up getting a job in a South Indian film magazine by chance when I visited Hyderabad for a cousin's wedding. That really opened up doors for me. Since then I got to style for films, write about them, and now I'm acting in them. And, simultaneously I work on my painting career.
Can you talk about your style of paintings?
My paintings are strongly rooted in spirituality with a hint of aboriginal influence (due to my upbringing in the Pacific). I've gone through multiple phases but I've come full circle from being born into a religious family, to doubting what I was taught, and now feeling closer than ever to Gods Shiva and Shakti. That's why they feature predominantly in my works. I've also got multiple abstract pieces, which too reflect my connection with them. To date I've had two exhibitions showing my sketches and oil-painting/mixed-media works. The response has been really good.. I was also commissioned to paint for a mythological app and a few companies. Even better was being able to donate my work, raising a good amount for charity. Now I'm gearing up for a pan India exhibition titled 'Lumarai' with multimedia on canvas works and an equal number of acrylic paintings on glass bottles.
How did acting happen?
Last year I took a course in acting in Sydney, Australia; and I was immediately hooked. When I got back to Hyderabad I decided to focus on acting as a career. and I've been blessed to have bagged my first feature film role in a Sharwanand starrer directed by Sudheer Varma (SV). It is a support role and an important one. I'm so grateful to SV sir for giving me my first big screen role. I've also done two short films. My first was a psychological thriller produced by SV sir, born out of Krishna Chaitanya's idea, directed by Praveen (SV's chief AD), and shot by Divakar Mani's protégés. My second, Incognito by Voxspace, is one to watch out for; it deals with an issue that is usually swept under the carpet.
Can you elaborate on your debut movie?
It's a gangster drama which is shaping up amazingly. I loved the experience of working on the film. It was such a big learning curve, going from studying acting to actually being on set in front of the camera. I'm also going to be shooting for another Telugu film in which I play the female lead and a Tamil web-series from next month so I'm quite excited about them.
Which of your work makes you feel happy and comfortable?
I love South Indian films so, working on any aspect of the film making process makes me happy. Going forward I'm focusing firmly on acting. Hopefully you will get to see a lot more of me soon.
You've worked with a lot of Tollywood stars. How was it working with them?
I started my career styling (and doing makeup) for photo-shoots. During that time I got to work with Nani, Shriya Saran, Saina Nehwal and many others. Eventually I went on to head costumes for a couple of films before focusing solely on writing. As a journalist I've had the opportunity to record the lives of some of the most interesting people including Prakash Raj, Rana Daggubati, Ravi Teja, Kajal Aggarwal, and Puri Jagannadh. It was a lot of fun getting to meet my childhood idols; working with them was the icing on the cake. (smiles)
Who has been your inspiration?
My mom and my mentor.
Subscribed Failed...
Subscribed Successfully...