Strategies for preparing public administration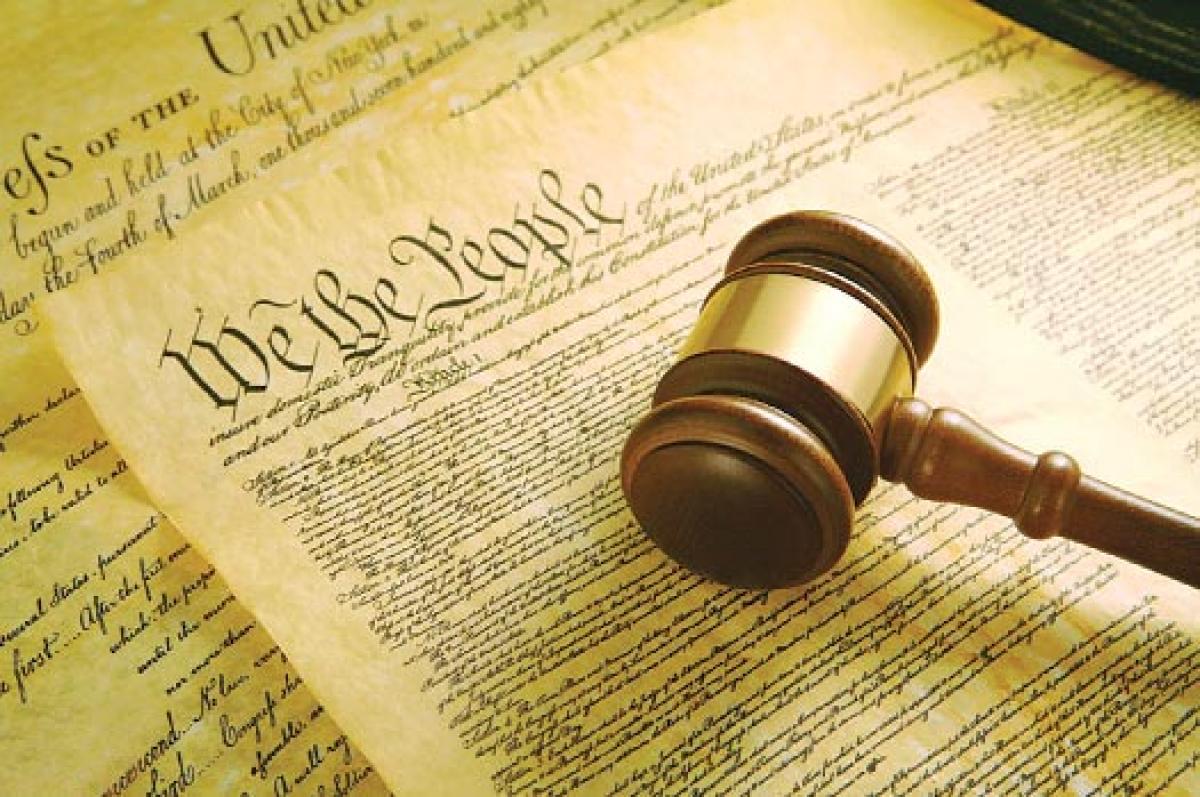 Highlights
The importance of optional paper can be gauged from the perspective of its role in the general studies as well. A good choice of the optional can supplement your preparation by conceptually seeing you through in General Studies as well as Essay.Although, more or less all the optional subjects will contributes their bit
UPSC civil services exam has been going through the consistent reforms. UPSC conducts civil services exam into three stages, prelims, mains & interviews, these exams demand patience and perseverance. The main exam however, by its mammoth syllabus becomes the kernel of the entire examination process.
The importance of optional paper can be gauged from the perspective of its role in the general studies as well. A good choice of the optional can supplement your preparation by conceptually seeing you through in General Studies as well as Essay.Although, more or less all the optional subjects will contributes their bit in the General Studies. Public Administration takes the limelight. Its cumulative benefits extend to General Studies Paper-II, Polity & Governance, & Paper IV, Administrative Ethics.Significance of public administration as optional Public Administration is one of the most popular Optional papers in Civil Services exam. It was introduced in 1987 as an optional subject.
Since then, it has gained immense popularity among civil services aspirants. The underlining reason behind Public Administration becoming a popular Optional subject is due to its non-technical, interdisciplinary in nature, and manageable syllabus.Though, Public Administration is not taught in any under –grade programmes in most Indian Universities and Institutes, still it is opt as an optional subject by many IAS aspirants, because there are many advantages of taking Public Administration as Optional.
Advantages of public administration as an optional paper:Easy availability of study materials and coaching options Compact & manageable syllabus conten Gives better understanding of our society Science, Philosophy and Anthropology Scoring subject Broadly, PA can be divided into following major heads:Theories of Management.
Theories of organizational Behaviors.Nature, Scope and Functional growth Evolution & Current Status.Development, Public Policy, Comparative StudyFinancial & Personnel Theories of Management.Constitutional Development in India context.Role of Public Institutions.Issues in Indian Administration.Paper I of public administration It mainly consists of Administration, Comparative Public Administration, Structure of Public Organizations, Public Policy and Theories of Administration.
Paper II of public administrationWhereas Paper II deals with Indian Administration – Evolution of Indian Administration, Constitutional Framework, Union/State Government and Administration, Machinery for Planning, Administration of Law & Order and Welfare Administration. Topics like Financial Administration and Financial Management are common in Paper I and II, which can be studied together.

How to prepare? Public Administration is a vast subject and looking into its various aspects and topics is important. Given the limited timeframe, a well-planned study plan is a must for scoring well in the subject. On an average, an IAS aspirant gets around 4-7 months for Main's preparation after the Prelims.
However, this entire period cannot be devoted only for an Optional paper. So this crucial time has to be managed with intensive study plan for different papers along with Public Administration, to clear the Main exam.Depending on the nature of an exam, there can be multiple method of preparation. And no method can be judged as the best! Having said that, it doesn't mean that there isn't any effective preparation method for a subject or an exam.
Without saying any method to be the best, I would like to draw your attention on few time-tested study methods or techniques which are helpful.Know the syllabus: Before you even think of buying your Public Administration (PA) books for the UPSC Main, you must know the syllabus first. It can be reasoned that the syllabus of the Public dministration, gives you an overview of the topics, which will be covered in the exam. Hence, knowing the syllabus gives you in-depth idea about the subject.
And helps you to sort and prepare critical and non-critical topics accordingly.Buy selective books: Once you get an idea about the syllabus, it's time to buy books. Here you need to be very selective, because reading multiple books for a single topic won't help you to score better. Rather it will confuse you and likely to end up learning less. Here are few useful books:
Public administration books – paper I Public Administration by Laxmikanth New Horizons of Public Administration by Mohit BhattacharyaPublic Administration by PolinaiduAdministrative Thinkers by Prasad and Prasad Public Administration and Public Affairs by Nicholas HenryPublic administration books paper II
Public Administration by Fadia and Fadia Indian Public Administration by Rajni GoyalNewspapers – The Hindu, Indian Express etc. ARC – II (only important topics)- Plus, reading the Indian Constitution and about various Committees is very important.

Study previous question papers: Just before you start with the books, make sure you study and analyze patterns from previous 10 years question papers. You might think this is not essential, but it is as it helps you focus more on critical topics from the start.
Collect notes: While you go through different topics and newspapers, don't forget to take down short notes, so that you can refer them later easily.
Practice writing: In order to score high, you need to practice writing answers. Writing thoughtfully structured answers requires in-depth knowledge on a given topic. Take up an old question paper and practice writing answers as if you are in an actual test. This may look strange in the first instance, but you will be surprised to see its results. It is also imperative to practice writing within the prescribed word limit.