10 Skills to acquire while at college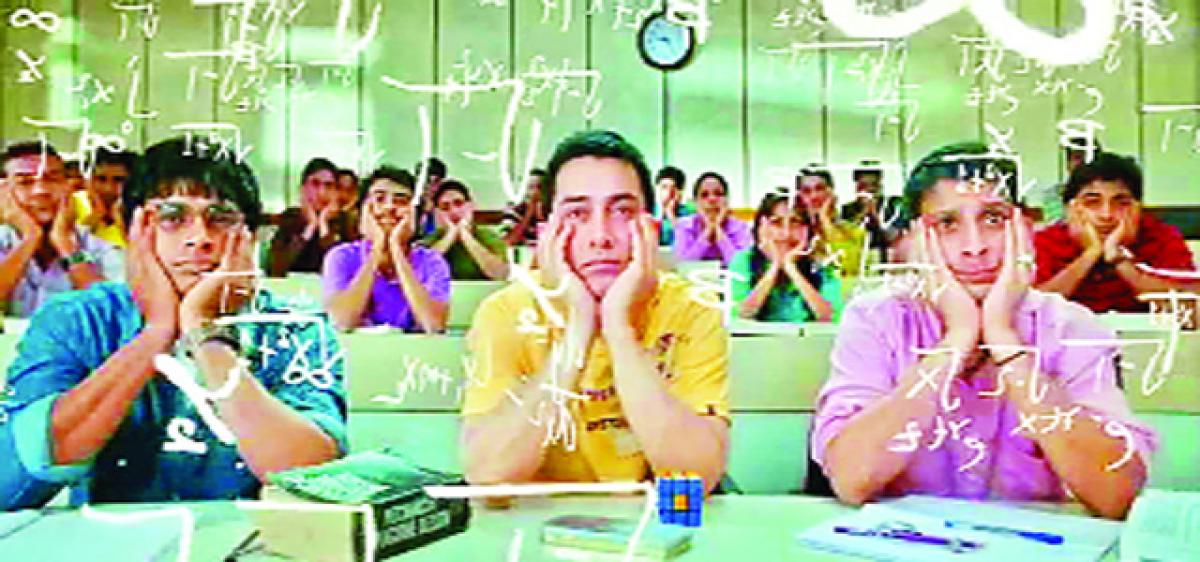 Highlights
I think we can all agree that how much ever tough course you are in, college life probably offers the most free time for one in life and is the best opportunities for you to acquire some new skills.

I think we can all agree that how much ever tough course you are in, college life probably offers the most free time for one in life and is the best opportunities for you to acquire some new skills.
Here is a list of skills if you as a student acquire while at college will help immensely in your personal and professional development after you graduate.
Don't be overwhelmed and get started on all of them at once. Rather, just pick one or two of these and try to get to anywhere between intermediate to advanced level.
And note that, almost these skills fade away if not applied frequently. So, after learning these, try and apply what you have learnt through some freelance work or helping your friends and family.
Speed reading
This is probably one of the most important skill that will help you acquire further knowledge at a faster rate if you can master.
On an average, all of us read somewhere between 150-200 words per minute. But, through practice, it is quite easily achievable to reach 600-800 words with the same comprehension.
Elon Musk is popularly known for reading two books a day and is called as a super learner. There are several courses to help you get there on Youtube and you can also find several free e-books on this topic on google.
Key is to get rid of your old habits such as reading the words out, reading one word at a time etc. and acquiring new skills such as reading an entire line in one or two glances. All this while retaining the same level of comprehension.
Copy writing
This is a skill, if developed, will keep you abreast in your career and will help you achieve many goals. Copy writing is writing content to promote an idea, opinion, business or person. Professional copy writing is in fact a career in advertising and marketing departments.
Although, copy writers are commonly found in advertising, the skill itself will help any individual in writing persuasive emails, creating appealing campaigns etc. You can develop this skill by writing regularly on your social networks, blogging and of course reading popular online content.
As discussed earlier in this series, content marketing is the most efficient form of digital marketing there is and copy writing is part of content marketing. Who knows, you may find that you actually are an awesome copywriter and this is where your forte lies.
MS office
Talk to any professional and you would know instantly that no professional today can survive without touching MS Office suite. The suite although has several components, MS Word, Excel and PowerPoint are the most used ones that every student should be adept with.
On an average, any working professional spends 20-60% of their working time on MS Office. Your efficiency at using these tools will save lot of time for you and will earn you lot of dependability credit.
Image editing
Adobe Photoshop used to be the most prominent tool for images editing. However, there are several other tools from Adobe and other vendors to achieve the same.
Many a times, you will run into a situation where you may have to edit images at hand and not having a clue on how to get it done can be frustrating and stress you out. Learn some basic photo editing using free online resources and this skill comes in handy for any events organization, presentations etc.
Website building
Almost every student these days dream of becoming an entrepreneur and gets started by registering a domain name. However, you will be handicapped to go beyond this point if you are not familiar with how a website works.
Learn some basic website building skills so that you can get as far as possible without having to spend money on your startup dreams.
Communication
Both written and verbal communication are the soft skills that are tested during any hiring process. If you have any inhibitions on your writing and speaking skills, this is probably the best time to plug those gaps while at college.
Look for Toastmasters club near you and enroll. Start attending any and every event that will provide you opportunities to hone these skills. It's good to fail or fall and stand up on your feet on campus than do that in the real world.
Presentations
Sales or engineering, every professional's career is based on the visibility you create in your environment. And often this visibility is created through presentations you do in meetings and events.
If you have been a victim of stage fear all along, college life provides ample opportunities to break this fear and transform yourself. Sign up for key roles in student clubs and do not hesitate to get on to the center stage however bad you think you are.
You will be surprised to know how much you can captivate your audience with a valuable content, however bad your articulating skills could be. But with practice, these articulating skills also start to get better.
Data analysis
Even if you are not on track to become a data scientist, data analysis is a skill every professional is expected to have. For non-technical people, this skill is expected through proficiency in Excel and Access of MS Office.
However, it will help immensely in any field if you are familiar with some basic data analysis using basic SQL. Explore free resources on Youtube, Khan Academy and W3schools to acquire these skills.
Time management
Time management like any other skill is acquired through practice. Find your peak and off peak performance hours and start practicing some planned time bound tasks. Explore tools such as Pomodoro, 5-hour rule and see which works for you better.
Design thinking
Design thinking is a skill that is gaining prominence day by day. This is more relevant for product designer in both technical and non-technical streams. If you are from streams of Engineering, manufacturing or Industrial designs, then this is a must for you. Start by enrolling in any free courses you find on Coursera and similar sites.
There is always a marginal difference in an outstanding student versus and industry ready outstanding individuals. With a conscious effort in acquiring skills such as above is how you can differentiate yourself and become that outstanding student. Happy learning.
- The writer is an entrepreneur and ISB alumni who runs Thoughtwise,
a career counselling
service. He can be reached at
sk@thoughtwise.in