Olymp Trade: How could financial markets enter your personal to-do list?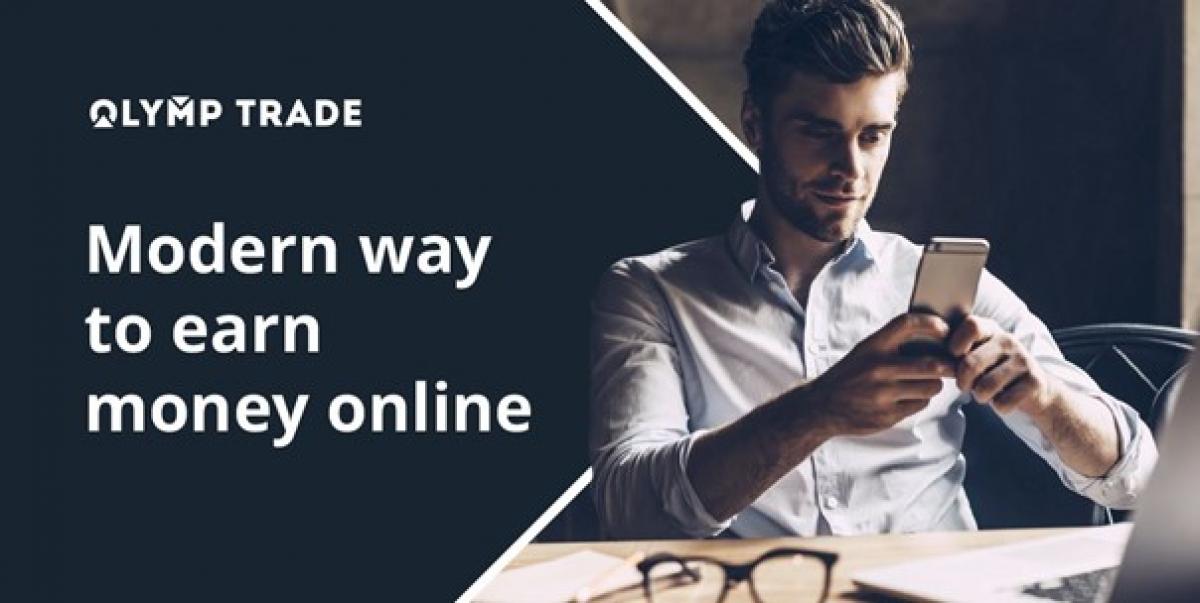 Highlights
Financial independence is a dream of so many people, and yet for many it remains just a dream. When we are part of a certain everyday life pattern, it is not easy to think outside the box and see new opportunities
Financial independence is a dream of so many people, and yet for many it remains just a dream. When we are part of a certain everyday life pattern, it is not easy to think outside the box and see new opportunities. Example - what is your first association when you think of financial markets? Would you believe that trading Google stock or gold could be something on your to-do list, along with going shopping and cooking dinner?
Trading on global stock exchanges is in no way a giveaway, but still we can promise it is a lot easier than you think. Online investment platforms streaming price dynamics of world top stock and the like have become a feature of the modern times, just as, for example, smartphones - our inseparable companions. These platforms offer a path to creating extra income around your usual everyday activities.
The lovely thing that you will discover about online trading is that there is no need to pay the full price of your chosen asset. Besides, no matter if the market is rising or falling, there is always an opportunity to profit in the short term. The description of Olymp Trade online platform – one of the most successful among its peers – will explain to you exactly how online trading works.
Getting familiar with the trader workspace
A trading chart is the centerpiece of your online investor workspace, as it provides important historic data about various markets. It lets you monitor what has been happening with EUR/USD quotes or, for example Microsoft stock, over a certain period of time.
On the Olymp Trade platform you will find 4 types of charts – area, Japanese candlesticks, HeikenAshi and bars. All of them show continuous price dynamics, using a different visual representation and logic. At a first glance, the charts may seem daunting, but as you begin to dive deeper, you will appreciate the key role they play for analyzing the market.
The indicators and technical analysis help predict what the future price will be depending on its past developments. That's how you identify an uptrend, a downtrend or sideways movement; and in case the trend is there, you can draw support and resistance lines, which assists you in further action of either buying or selling. In this way, the technical analysis methods greatly increase the probability of your decision being profitable.
Test the trading waters with Olymp Trade demo account
To make your early trading experience more comfortable and less stressful, Olymp Trade has designed a demo account. It means that you can work with the entire set of platforms tools, and see how a trade actually happens – but do so using virtual money (demo units) instead of real money. The access will be absolutely free, and the balance of 10,000 demo units can be recharged when depleted.
While in demo mode, you can look at different markets - for example precious metals or crypto assets - and choose which one suits you best in terms of volatility, profitability and other special features. Practice for as long as necessary and make sure you feel confident enough before placing a trade in a live market.
Build the correct online investor attitude
As you embark on your trader journey, a very important thing would be the right psychological approach. Do not view online investment as a hit-or-miss random guessing, or you will be disappointed by the whole idea. It's more a kind of personal business, where you can be a part-time trader or full-time trader, depending on how much time you are willing to invest in the markets. But no matter which path you choose, remember that learning is the key for your smooth experience. It also helps to keep a trader journal with specified entry/exit points for every trade, and analyze your performance on a continuous basis.
Losses are inevitable for a trader of any level, but you should realize that the true "loss" would be repeating the same mistake, and not learning from the past unsuccessful experiences. Building a trading system that works and most importantly, suits your psychological type - that's what all of this is about.
Profitability, educational content and other Olymp Trade benefits
Speaking in more detail - how much return on your trade is possible to get? In case of Olymp Trade, the answer to this question is more than satisfying. Profitability per deal could reach 80%, and even 92% if you are a VIP trader. Returns also depend on the original investment, of course, but you have a free hand to keep it as low as $10, or increase to $2,000 - as long as your risk tolerance allows.
The educational facilities are streamlined, just like the trading mechanism itself. Olymp Trade has compiled an extensive learning database - articles, strategies, video tutorials, webinars - and access to some of these materials can be found right next to your trading charts. If you still don't have an answer to the question - never worry, the multilingual tech support is available 24/7.
All money deposits and withdrawals are processed quickly and commission-free. You can choose the most convenient tool, including electronic wallets (e-payments, Neteller, Skrill) andbank cards. Olymp Trade activities are supervised by the International Financial Commission that covers trader's risks in case of any dispute.
Online investment helps expand your income sources in a flexible way. So stay in charge of your finances, find the trading platform that fits you best - and enjoy the opportunities of our modern age!