How to change your address on Voter ID Card Online? Here's a step-by-step guide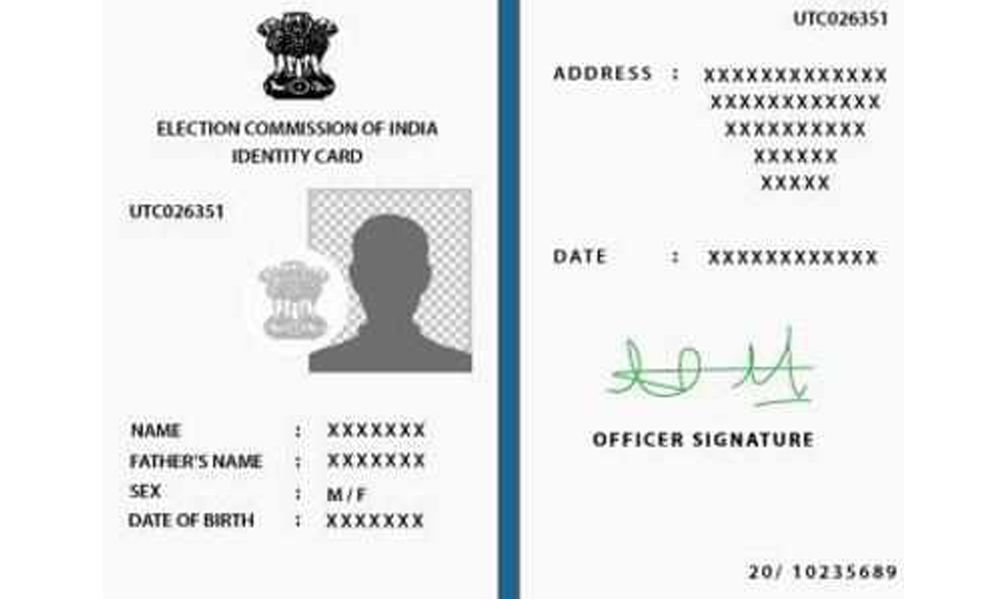 Highlights
Change Address in Voter ID: Election Commission now allows Indian citizens to change their address on voter ID card online.
Change Address in Voter ID: If you have changed your residence or shifted to a new city, then you can change the address on your voter ID card online. Here is how to apply online for registration of a new voter or get your name included in the electoral roll for the nearest constituency.

Note: Remember you can hold only one voter ID card with one specific address in a constituency. It's an illegal and punishable offense to enroll from two places.
1. Form 6 can be filled online to either register as a first-time voter or to change constituency
This can be done by filling up the 'Form 6' online on the National Voter's Service portal website-- https://www.nvsp.in/Forms/Forms/form6. To get a voter ID card for the first time the same process can be followed.
2. Documents needed: A scanned passport size photo copy along with scanned copies of age and address proof
Users have to upload their passport size photo, age proof, and address proof by clicking on the upload button under the Supporting Documents section. One thing to keep in mind is each file size cannot be more than 2MB.

3. Documents accepted for age proof: Birth certificate; marks memo of 10th, 8th and 5th class; Indian passport; driver's license and Aadhar letter issued by UIDAI
4. Documents accepted for current address proof: Driving license, Indian passport, ration card, income tax assessment order, rent agreement, water bill, telephone bill, bank/Kisan/post office passbook, gas connection bill, electricity bill, etc
5. Open 'National Voters' Service portal: www.nvsp.in

6. Click on the first option stating 'Apply online for registration of new voter/due to shifting from AC'
7. Choose the desired language of Form 6 from the top-right corner
Form 6 is available in three languages -- Hindi, English, and Malayalam. Users can choose the desired language.
8. Filling up Form 6: Form 6 is divided into six parts -- Mandatory particulars, Address, Optional particulars, Supporting documents and Declaration
Applicants need to fill each and every detail in the form. If you want optional particulars can be skipped. After the submission of the form, applicants will also receive a confirmation SMS on the given mobile number.

9. First fill in the required details such as Assembly/Parliamentary Constituency, State and District in the respective column
Applicants need to provide the details mentioned above for the current constituency.
10. Choose between the option as a first-time voter or due to shifting from another constituency
Choose the option due to moving from another constituency if you have shifted from somewhere, else choose the option 'As a first-time voter' to apply as the new voter.

11. Under the mandatory particulars section, applicants need to provide information like Name, Surname, Age, Relatives name, etc in both English and regional languages
One thing to keep in mind here is the website automatically translates the details into the regional language by pressing the 'Tab' key on the keyboard.

12. In the next two sections, applicants need to enter their current address and permanent address details.
These details include House number, Street, Town, Pin code, etc.
13. Fill in some optional details such as email ID, mobile number, etc
This section also allows the applicants to select their 'disabilities' (if any) from the given list

14. Upload supporting documents as mentioned above
15. Fill in the declaration details
16. Enter the place and captcha, then hit the submit button from the bottom of the page
For the final submission, applicants are supposed to enter the details like Place and Captcha.
17. Note down the reference ID for future support and to track the status of the application
Interested in blogging for thehansindia.com? We will be happy to have you on board as a blogger.