Sam Altman meets PM Modi to discuss the future of AI in India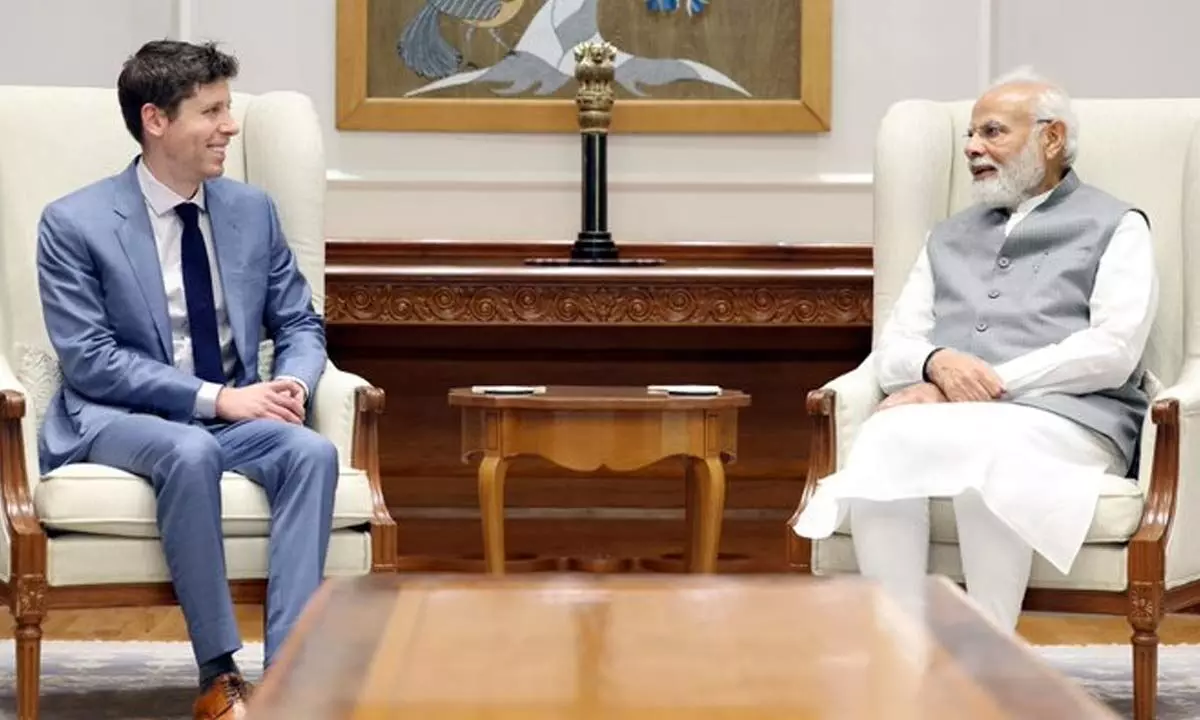 Highlights
Altman asked Modi why India adopted OpenAI's AI chatbot ChatGPT so enthusiastically early on, and Modi provided excellent answers.
OpenAI CEO Sam Altman is in India and met with Prime Minister Narender Modi to discuss the future of AI in India and its downsides. Altman spoke about his meeting with Modi during the Digital India Dialogues event at IIIT Delhi. He mentioned that the meeting with the Prime Minister was nice because Modi showed a lot of enthusiasm and consideration towards Artificial Intelligence (AI).
Altman expressed his satisfaction with the meeting, stating that it was great and fun. He appreciated Modi's enthusiasm and his thoughtful ideas on AI and its benefits. Altman also asked why India adopted OpenAI's AI chatbot ChatGPT so enthusiastically early on, and Modi provided great answers.
Sharing a photo of his meeting with Modi, Altman wrote on Twitter, "great conversation with @narendramodi discussing india's incredible tech ecosystem and how the country can benefit from ai. really enjoyed all my meetings with people in the @PMOIndia."
During their conversation, Altman and PM Modi discussed the potential and opportunities of AI in India and the need for regulations to address the downsides of this emerging technology. Altman shared that they discussed the prospects for the country, the steps needed for India, and the importance of global regulations to avoid negative consequences.

In an interview with the Economic Times, Altman expressed his admiration for India's achievements in domestic technology. He acknowledged that ChatGPT had gained significant popularity in India, with many early adopters using the AI chatbot.
"It was great. It was really fun. He was so enthusiastic, really thoughtful about AI, and the benefits of it. We asked why India has embraced ChatGPT so much and so early. It's really been fun for us to watch. He had great answers about that, "Altman said.
Altman said, "the government should focus on integrating AI technology into various services, particularly by utilizing Language-Learning Models (LLMs) to enhance government services."
Regarding Altman's stance on AI regulation, Union Minister Rajeev Chandrasekhar commented that Altman is an intelligent person with his own ideas on the matter. He mentioned that India also has smart minds with their own perspectives on putting in place AI safeguards.
Chandrasekhar added that while Altman supports the idea of an AI United Nations, India will prioritize what is best for its citizens and ensure the internet remains safe and reliable.