100-bed hospital in Bichukunda soon: Eatala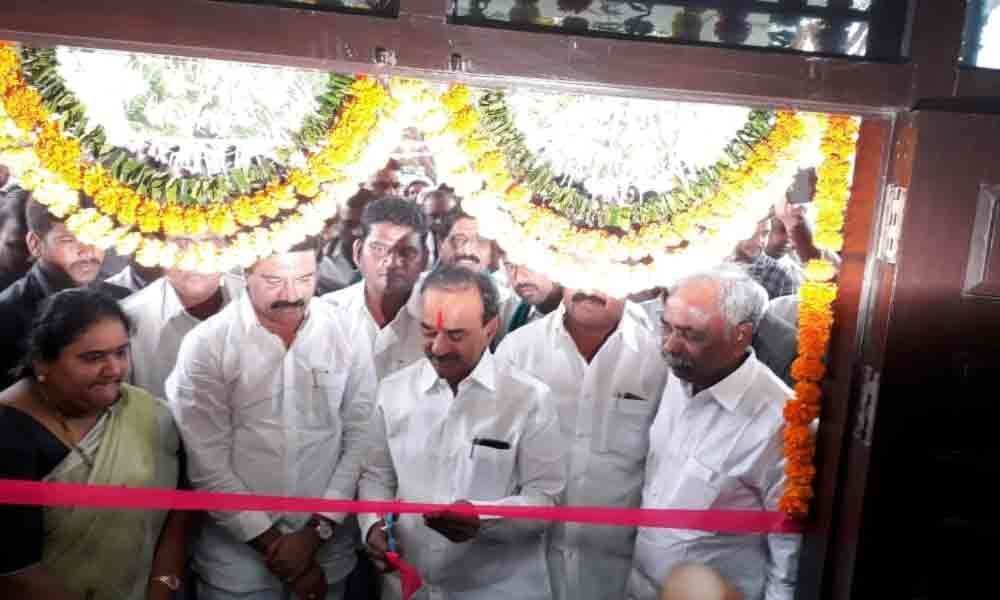 Highlights
Health Minister inaugurates 30-bed hospital in Jukkal
Jukkal: Good news for the people of Bichukunda as a 100-bed hospital will be opened here soon and they will not have to visit other hospitals for treatment.

Health Minister Eatala Rajender made this announcement after inaugurating a 30-bed hospital at Jukkal in Bichukunda mandal on Tuesday. Rajender said that the State government is trying to improve public health in Telangana and make it an ideal State in the country.
Taking a dig at Congress and TDP, Rajender said parties that ruled the State for last 67 years did not even addressed the issue of public infrastructure, especially drinking water. Our farmer's problems will be solved with the Kaleshwaram project, he said.
Rajender said that our Chief Minister has started the mission Bhagiratha program with the intention of not giving the freedom to the women of women from trekking long distances to fetch drinking in pots. Telangana is the only State that provides free 24 hours electricity to farmers.
Addressing the gathering on the occasion, R&B Transport Minister Vemula Prashantha Reddy said the Chief Minister sanctioned Rs 660 crore to develop roads in Kamareddy district. Of this, Rs 226 crore has been earmarked for the Jukal constituency only. All roads in Jukkal will be CC roads, he added. The Ministers inaugurated 33/11 KV substation at Mangloor in Nizamsagar mandal.