1,000 Irrigation posts to be filled: CM KCR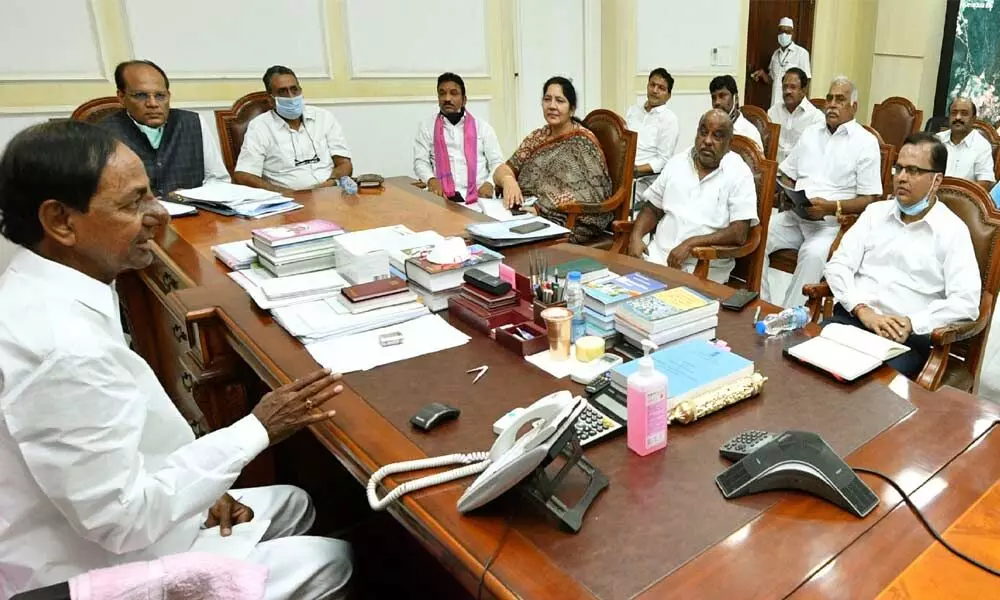 Highlights
CM sets deadline for officials to complete pending projects
Hyderabad: The Telangana state government now seems to be focussing on long-pending medium and minor irrigation particularly in Warangal, Nalgonda, Adilabad and Mahbubnagar districts.
Chief Minister K Chandrasekhar Rao, who held a high-level meeting with irrigation officials, cleared filling 1,000 posts in the key irrigation department which has been overhauled and rechristened as the Water Resources department recently.
KCR put a timeline for the officials to complete the Chanaka-Korata project barrage, pump house and canals by June 2021 to ensure irrigation facility in the old Adilabad district. All the leftover works, including the Chennur lift irrigation scheme would also be completed quickly. Necessary measures would be taken to develop the ayacut under Asifabad, Bellampalli, and Mancherial constituencies by completing the works of the Pranahita project.
As part of the action plan, the Kuppi project in Adilabad district, Ghattu project in Mahbubnagar district and the Nagamadugu lift irrigation project under the Jukkal constituency would also be taken up on a priority basis. The CM instructed the officials to complete the embankments works on Godavari in Warangal district before next rainy season. The CM also instructed the officials to complete the repair works of the Konareddy tank in the Wardhannapet constituency, pending works of the Konayamakula lift Irrigation scheme in the Parakala constituency, survey for the Achampet lift irrigation scheme. Another decision taken at the meeting was the sanctioning of the Huzurnagar lift irrigation scheme.
The high-level meeting finalised the administrative structure and form of the department. The CM has decided to identify the 19 Water Resources Regional Centres in the State and each centre would be headed by a Chief Engineer as the monitoring officer. Six Engineers-in-Chief are also appointed, and responsibilities are given. It is estimated that after the revamp of the entire irrigation wing, it is estimated 945 posts are required additionally.