600 metric tonnes of ammonium nitrate seized in Bhongir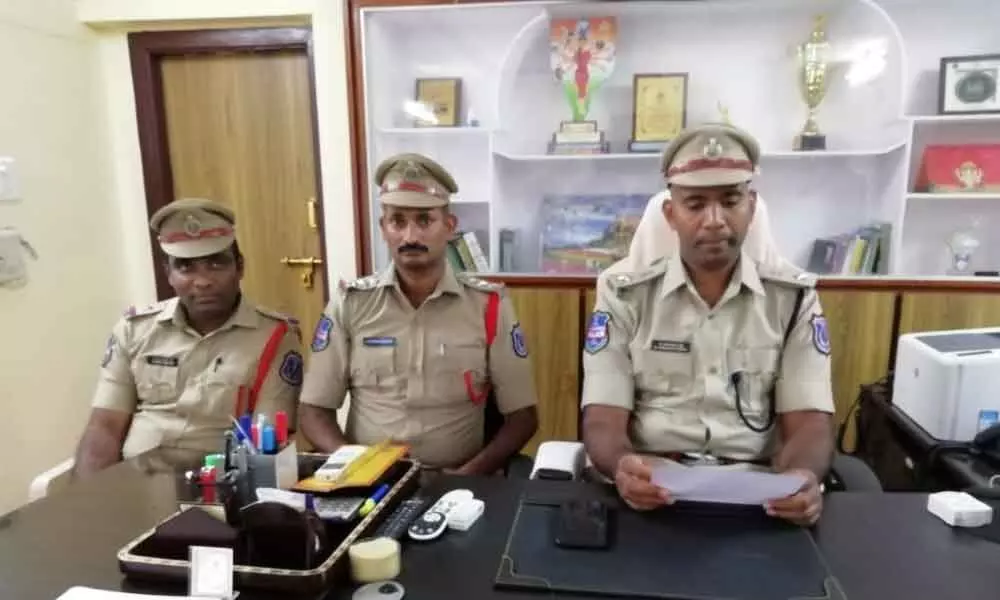 Highlights
The licence dealer has been storing excessive amounts of the explosive material sans any safety in his warehouse
Yadadri-Bhongir: Yadadri-Bhongir zone DCP Narayana Reddy informed that district police have seized ammonium nitrate stored against the rules and arrested the respective dealer.

Addressing the media in Bhongir on Wednesday, the DCP said upon getting reliable information about illegal possession of ammonium nitrate in Vishanth Agencies on the outskirts of Gousenagar village of Bhongir mandal, the Bhongir Rural SI K Raghavendar Goud along with his staff on Tuesday raided the warehouse of Vishanth Agencies and found 6,755 bags (each weighing 25 kg) and 8,784 bags (each weighing 50 kg) of ammonium nitrate stored in a place sans any fire safety.
The police apprehended the owner of the warehouse, Akinapally Shiva Teja (29), a resident of Vasavi Colony of Kothapet in Hyderabad and recorded his statement.
Shiva Teja informed that his father Vijay Kumar has been doing the ammonium nitrate business for the last 20 years. As per the licence rules (Ammonium Nitrate rules-2012), Shiva Teja's warehouse storage capacity is 400 metric tonnes. However, flouting the rules, he stored 600 metric tonnes of ammonia nitrate, more than the storage capacity illegally without any safety precautions.
Two months ago, Shiva Teja's uncle, Rajkumar, was arrested by the Shamshabad airport police for transporting ammonium nitrate illegally. After his confession, the Bhongir Rural SI seized 6,755 bags (each weighing 25 kg) and 8,784 bags ( each weighing 50 kg) of ammonium nitrate, totaling a net weight of 607.5 metric tonnes, and remanded the accused to judicial custody.