ACB arrests three more in ESI scam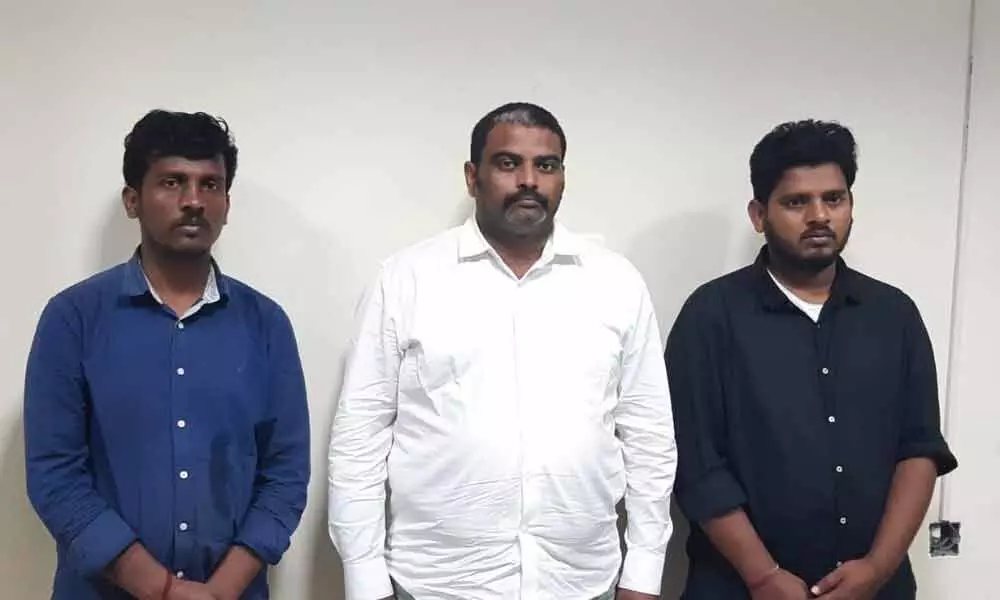 Highlights
Medicines and kits supplied to camps diverted to godowns of Arvind Reddy: ACB
Hyderabad: The Anti-Corruption Bureau (ACB) officials on Monday arrested three more accused by name Dr Cheruku Arvind Reddy (proprietor of Venkateshwara Health Centre), K Ram Reddy (supervisor) and K Likith Reddy (lab technician) in the multi-crore ESI medicine purchase scam of the Indian Medical Services (IMS) department and produced them before the ACB court for judicial custody.
The accused were arrested on the allegations of corruption, conspiracy and collusion with other accused officials for pecuniary advantage for themselves and others.
The three accused are conduits of Dr K Padma, Joint Director of IMS, who have collected stocks of medicines and kits etcetera from the IMS office on the directions of Padma, pharmacist M Radhika and others and sold away the stocks to different people in Telangana and Andhra Pradesh States.
The ACB sleuths said whenever medical camps were conducted at different places by Padma in collusion with Arvind Reddy, the medicines and kits supplied to the camps were diverted to the godowns of Arvind Reddy situated at Dhulapally, Balanagar and Chintal.
Later, the stocks were sold away in the open market which were meant for dispensaries and sale proceeds were received by Padma, Ram Reddy and Likith Reddy.