After court orders, CM KCR appoints another panel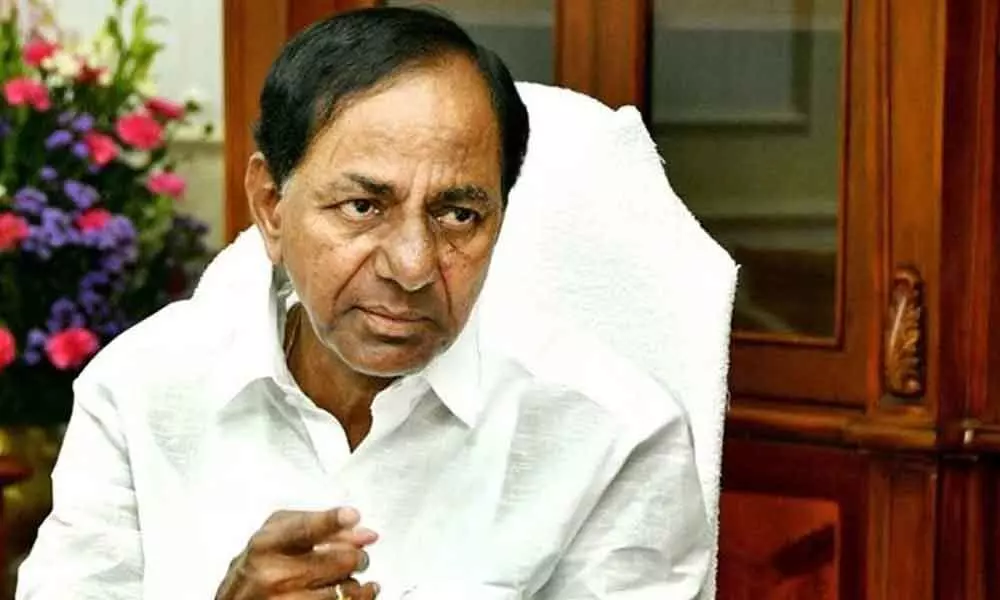 Highlights
KCR plans missive to PM on BJP leaders' role in RTC strike
Hyderabad: After 18 days of strike by TSRTC workers, the Telangana government has once again constituted a high-level committee to examine the demands of the RTC workers.
The official statement claimed that the government has taken the decision to constitute the official committee since the employees have told the court that the merger of the corporation was not the only or main issue in their demands.
At a high-level meeting with the officials, Chief Minister K Chandrashekar Rao announced the constitution of six-member committee headed RTC Executive Director T Venkateswara Rao. All other EDs- A Purushottam Naik, C Vinod Kumar, E Yadagiri, V Venkateswarlu and Financial Advisor S Ramesh will be the members.
The committee will examine 21 demands of the RTC workers as suggested by the High Court and the report will be submitted to RTC MD Sunil Sharma in a day or two.
Legal experts explained the content of the court orders on holding talks with the government in the meeting. Based on the observations made by the court, KCR took the decisions in the meeting.
It may be mentioned here that the government had constituted three-member official committee headed by State Special Chief Secretary (Revenue) Somesh Kumar to hold talks with the RTC workers in October first week.
After the unions put the merger of corporation with government as their main demand, the government scrapped the committee and the unions have gone on strike from October 5.
KCR also decided to shoot off a letter to Prime Minister Narendra Modi and also Union Ministers concerned against the state BJP leadership which made RTC strike a big political issue.
He pointed out that the Centre accorded powers to the state government to privatise the routes and allow the private operators to run the bus services.
The CM also took strong exception to the Telangana Congress party's support to the RTC strike. It was Congress CM Digvijay Singh who shut the operations of the public road transportation and privatised it.
He questioned whether the BJP ruling state governments are implementing the demands raised by the TSRTC workers in Telangana.
The CM also reviewed alternative arrangements made to run the buses on busy routes and instructed the officials concerned to hire more buses and required temporary drivers and conductors.
Subscribed Failed...
Subscribed Successfully...