Chief Minister K Chandrashekar Rao makes surprise visit to Kondapochamma Sagar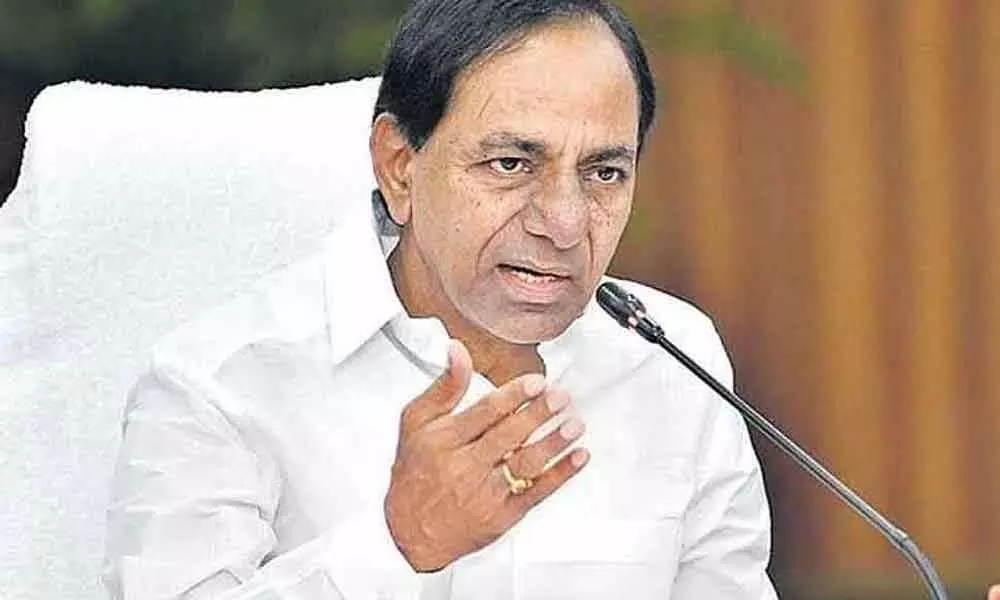 Highlights
A surprise visit by Chief Minister K Chandrashekar Rao to the recently inaugurated one of the largest reservoirs Kondapochamma Sagar reservoir, constructed under Kaleshwaram Lift Irrigation Scheme, has left the entire State administration on tenterhooks for more than one hour
Hyderabad: A surprise visit by Chief Minister K Chandrashekar Rao to the recently inaugurated one of the largest reservoirs Kondapochamma Sagar reservoir, constructed under Kaleshwaram Lift Irrigation Scheme, has left the entire State administration on tenterhooks for more than one hour.
Following reports that some technical glitches surfaced in lifting the water at the reservoir, KCR conducted surprise visit to the reservoir on Friday.
CM, who was staying at his farm house in Erravalli village in Siddipet district, rushed to the reservoir without any prior information to the authorities. He walked all along the reservior and examined the functioning of the lifts at the reservior. The CM spent more than 40 minutes at Kondapochamma Sagar.
On knowing the CM's visit to the project site, Irrigation officials from Karimnagar, Siddipet and Siricialla districts rushed to the reservoir. The officials informed KCR about the hassle free arrangements made for the uninterrupted lifting of water from river Godavari to the reservoir with 15 TMC capacity which has been inaugurated recently.