Nakrekal : Chirumarthi assures to beautify Chityal municipality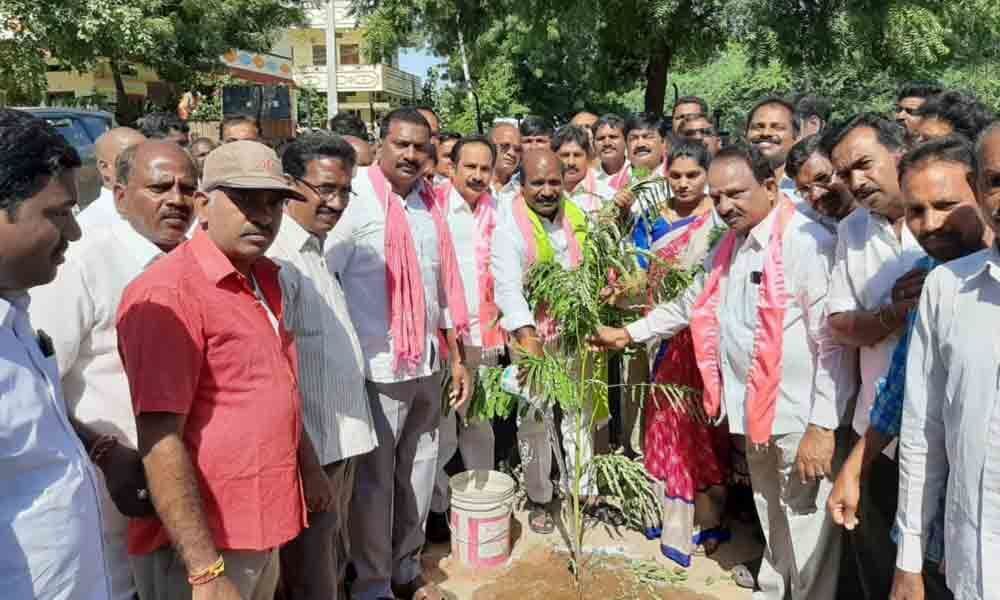 Highlights
Takes part in Haritha Haram programme held at Chandrapuri Colony of the municipality
Nakrekal (Nalgonda): Nakrekal MLA Chirumarthi Lingaiah stated that it was everyone's duty to plant and protect saplings to create a healthy society for the present and the coming generations.

On Wednesday, along with TRS party district in-charge Takkelapally Ravinder Rao and residents of the colony, he participated in the Haritha Haram programme held at Chandrapuri Colony in Chityal town in the district.
Speaking on the occasion, he asked people to treat plants as their children and protect them till they survive. Stressing on increasing temperatures and decreasing rainfall year after year, the MLA stated that increasing forest coverage was the only solution to restore the lost seasonal conditions.
He advised people to plant as many as saplings in vacant places, near their residences and also along the roads of their colonies. He assured to beautify Chityal municipality with the help of Chief Minister K Chandrashekar Rao and Education Minister G Jagadish Reddy. On the occasion, the MLA invited 50 residents of Chandrapuri Colony into TRS party fold.