Disaster Management Wings In All Municipal Corporations in Telangana soon: KTR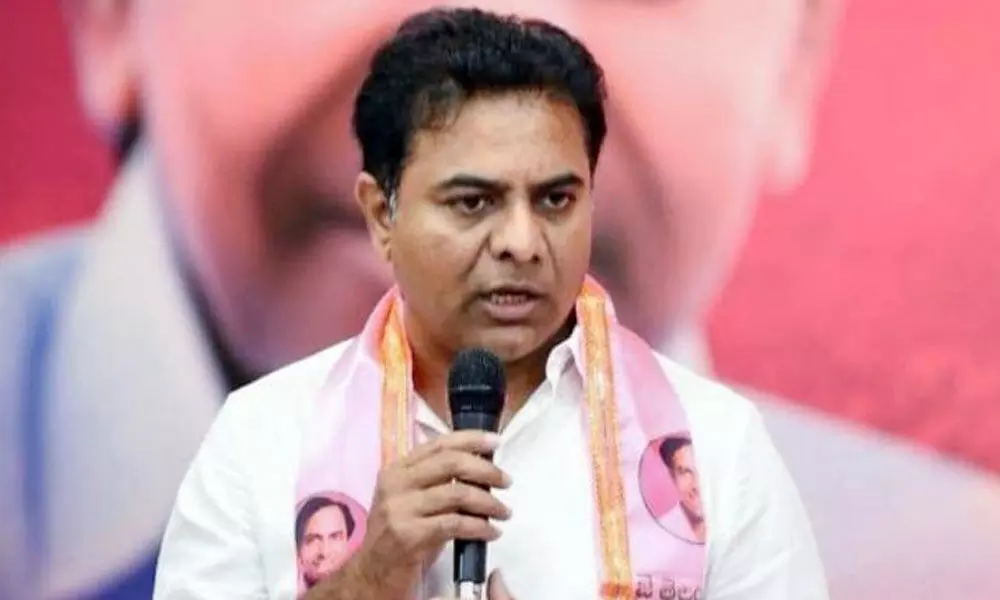 Highlights
Telangana Municipal Administration and Urban Development Minister KT Rama Rao have announced the establishment of Disaster Management Enforcement Wings in all Municipal corporations
Telangana Municipal Administration and Urban Development Minister KT Rama Rao have announced the establishment of Disaster Management Enforcement Wings in all Municipal corporations on the lines the enforcement wing was already set up in Greater Hyderabad limits to tackle natural calamities and also man-made disasters, if any, in a quick manner.
The enforcement wings will be set up Warangal and Karimanagar municipal corporations. The other corporations Nizamabad, Khammam and Rama Gundam will also be equipped with such facility in a phased manner.
In the wake of growing incidence of the collapse of old buildings and heavy rains that ruined the normal life, KTR said the government has taken decision to set up a disaster management wing in every corporation.