Focus on direct procurement: Akun Sabharwal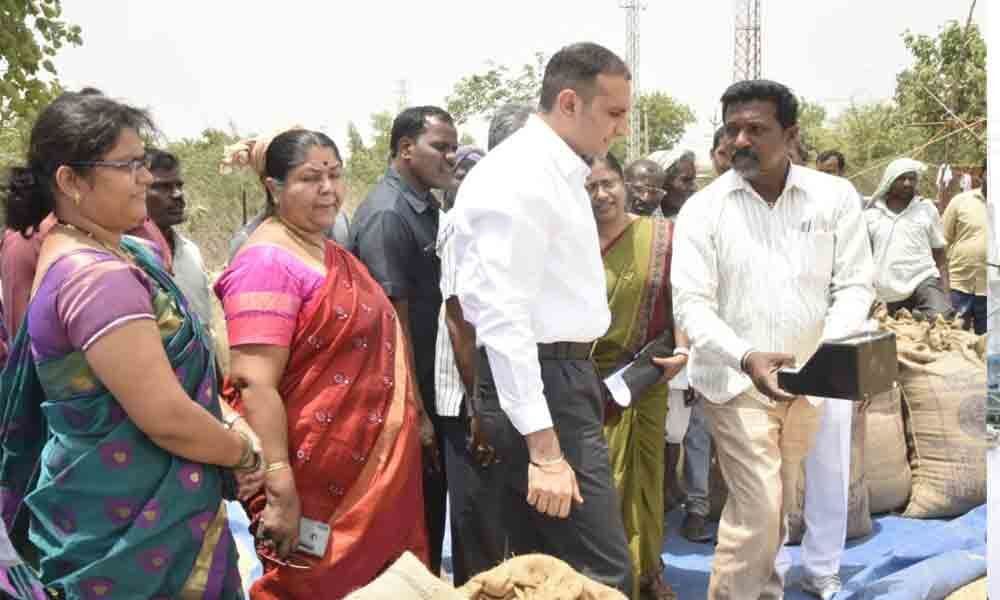 Highlights
The government's objective is pretty clear that it wants to ensure minimum support price (MSP) to the farmers, Civil Supplies Commissioner Akun Sabharwal said, referring to the top priority given to the grain procurement centres
Hanakonda: The government's objective is pretty clear that it wants to ensure minimum support price (MSP) to the farmers, Civil Supplies Commissioner Akun Sabharwal said, referring to the top priority given to the grain procurement centres. Conducting a review meeting with Urban and Rural District Collectors – Prashanth Jeevan Patil and M Haritha – and with the officials of line departments here on Thursday, he discussed at length about the grain procurement process. "The direct procurement of grains from farmers and payment to their bank accounts directly ensures transparency," he said.

The officials informed that they have opened 50 paddy procurement centres including 43 Primary Agricultural Cooperative Societies (PACS) and 17 Indira Kranthi Patham (IKP) in Warangal Urban district. In Rural district, 64 centres are operated by PACS and 35 by IKP.
Sabharwal told the legal metrology department officials to keep an eye on weighing machines at the procurement centre to avoid cheating. He also told the officials to be vigilant in view of complaints against millers in regard with the moisture content in the farmers' produce. He directed the officials to ensure payment to farmers within 48 hours of procurement without fail. He told the fair price shop (FPS) dealers to cooperate with the administration by supplying adequate number of gunny bags.
The Commissioner directed the administration to ensure enough tarpaulin covers, electronic weighing, and moisture measuring machines at all procurement centres. He also told them to ensure basic amenities such as drinking water, lighting facility etc at the centres. Later, Sabharwal who inspected a grain procurement centre in Dharmasagar mandal headquarters interacted with the farmers. He also inspected an FPS.
Joint collector S Dayanand, Assistant collector B Santhosh, DSOs Vijayalakshmi, Vanaja, Civil Supplies DM K Bhaskar Rao, DRDO Ramu, DCO Neeraja and FCI assistant manager Kurien were among others present. He directed the officials to visit purchase centres and take necessary steps to see that farmers do not face any issues. Paddy purchasing should be completed at the earliest and it should be shifted to the mills immediately, he said.