Ganja at your doorsteps. Available online too!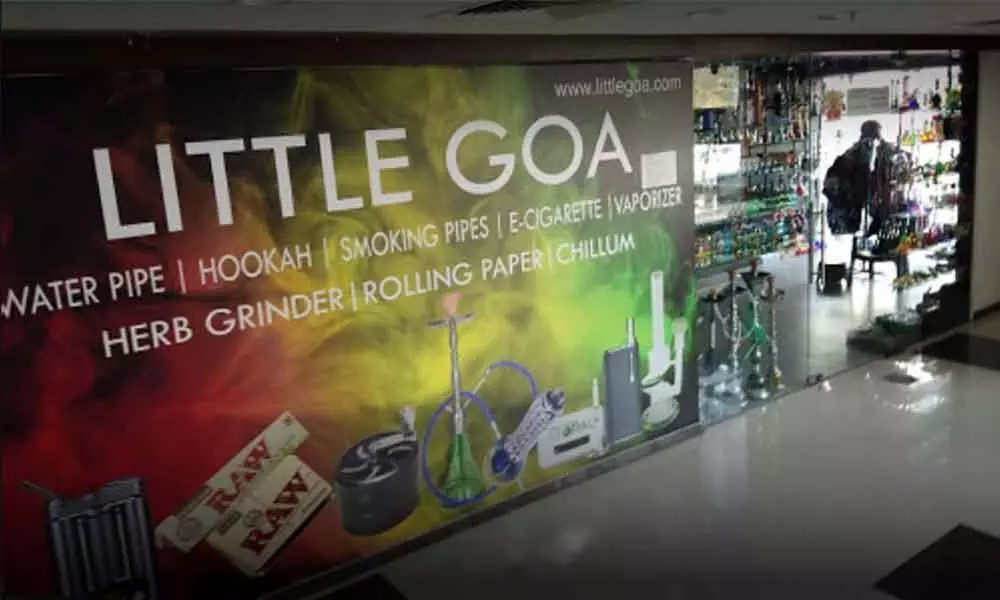 Highlights
Banned stuff available from a shop in posh Jubilee Hills in Hyd
Hyderabad: Can stringent laws put an end to sale of banned products like ganja seeds and electronic nicotine delivery system (ENDS) or e-cigarettes, vaping devices or vapes?
While the Union government recently issued an ordinance prohibiting import, sale, production and distribution of e-cigarettes with jail term of three years and fine up to Rs 5 lakh, besides the police claims to have taken all possible measures to put an end to the menace of availability of ganja, suppliers seem to be adopting new methods. They have now taken the door delivery system to skip the eyes of law.
There is an outlet on the Road No 36, Jubilee Hills, by name 'Little Goa', where one can shop for ganja seeds, hookahs, bongs, rolling papers, chillum, pipes, e-cigarette, vaporizers, herb grinders, and other smoking accessories. There are 11 such stores across the country.
Apart from Hyderabad, there are four Little Goa stores, one in Delhi, two in Bangalore, one each in Gurugram, Kolkata, Pune and Chennai. Also, consumers can order through their website www.littlegoa.com.
The website claims that Little Goa is based in New Delhi and they are an international company that ships throughout India and abroad. The contact number provided on the website for inquiry for seeds (marijuana) starts with +33, country code of France.
When The Hans India in a decoy operation asked the person at the counter at the outlet in Hyderabad if they buy online, will there be any problem from the police as they may trace the location of the buyer, the person at the counter replied in negative. He said there would no problem and that can be managed.
In fact, similar view was also expressed by a customer. Most of the customers are students and youth.
Subscribed Failed...
Subscribed Successfully...