Grand celebrations to mark TS Formation Day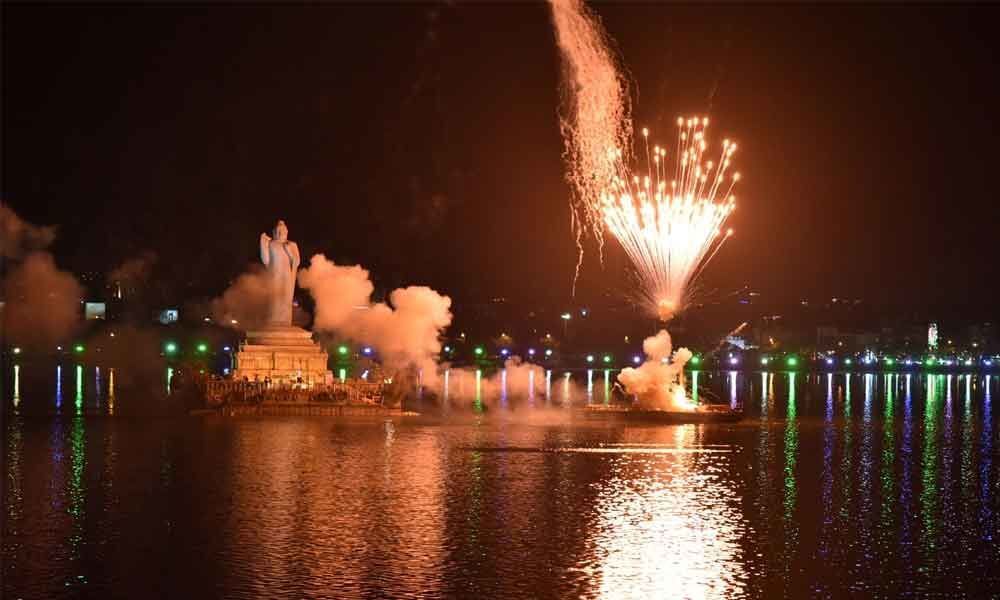 Highlights
The fifth Telangana Formation Day will be celebrated in a grand manner on June 2 this year
Hyderabad: The fifth Telangana Formation Day will be celebrated in a grand manner on June 2 this year.
On the instruction of Chief Minister K Chandrashekar Rao, the departments concerned are making arrangements for a three-day special cultural programmes inviting noted personalities in various dance forms from all over the country.
Apart from the routine formation day celebrations at the Parade Grounds in Secunderabad to be attended by Chief Minister and topnotch officials from all departments, the government will organise a special cultural event on June 2 at Tank Bund using drones.
The colourful culture fete will be the first of its kind organised by the state ever since the statehood for Telangana was granted in 2014. Several national and international artistes are being invited as chief guest on the occasion.
State Tourism Department has been entrusted the responsibility of finalising the names of the eminent personalities in the various artforms.
The government also decided to organise two-day mega cultural events at the LB stadium. Perini Maha Nrtuya Pradharshan involving 1,001 trained dancers will be conducted on the first day on June 3.
The next day Oggudolu Maha Nruthayam with 5,000 artistes is planned at the same venue in the stadium. A three-day long cultural fete reflecting Telangana culture and tradition will also be held at the famous Ravindhra Bharathi and People's Plaza in Hyderabad.
Besides conducting cultural events at district and mandal headquarters, State Chief Secretary SK Joshi also instructed the officials concerned to illuminate the historical buildings in Hyderabad and other parts of the state to mark the formation day celebrations.
Nearly 1,000 school students will be selected and given training to participate in the formation day celebrations at the Parade Grounds.
Police department has been instructed to make special security arrangements at all venues where cultural programmes are being organised.