Home isolation best for mild Covid cases: AIIMS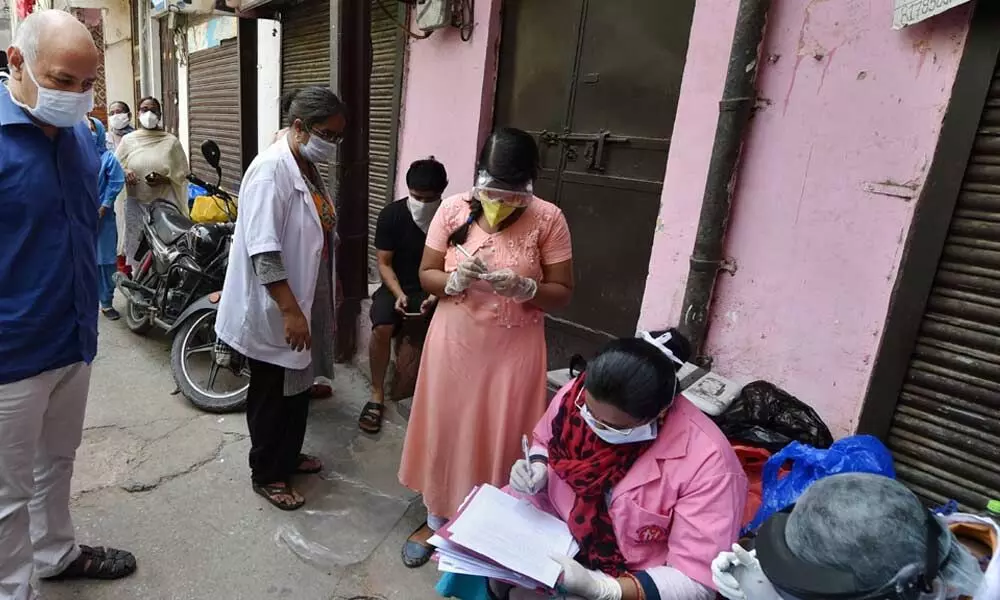 Highlights
A study by AIIMS New Delhi has endorsed the present opinion that home treatment is the best option for Covid positive patients with mild or no symptoms
Hyderabad: A study by AIIMS New Delhi has endorsed the present opinion that home treatment is the best option for Covid positive patients with mild or no symptoms.

This study on symptomatology and course of Covid disease by AIIMS doctors has indicated that chance of disease progression to moderate-severe condition is very less for positive cases with mild symptoms or even the asymptomatic ones provided the co-morbidities under control. More medical attention is required in only 1·7% of the patients due to worsening of the underlying comorbidities.
Their observations reassure that Covid-19 patients with mild disease or asymptomatic infections can be managed outside hospital settings. This will help in optimum utilisation of healthcare facilities in resource limited settings facing Covid-19 pandemic. This will also free up precious hospital beds for admission and treatment of patients with moderate to severe conditions.
AIIMS doctors from various departments, including, General Medicine, Pulmonary Medicine, Paediatrics, Onco-anaesthesia, Ophthalmology teamed up to do this study, which was conducted at Covid-19 facility in AIIMS, New Delhi on patients admitted between March 20 and April 30.
The objective was to look into the clinical characteristics and outcomes, including progression to moderate-severe condition among patients with mild Covid-19. Data regarding demography, comorbidities, clinical features, laboratory parameters, outcomes in terms of progression to moderate-severe conditions were collected.
The study was conducted in the initial part of the pandemic when patients irrespective of severity of symptomatology were admitted. A total of 335 laboratory-confirmed Covid-19 patients were admitted to AIIMS in the study period.
Among them, 231 cases were included after applying the inclusion and exclusion criteria.
Symptoms specific to Covid-19 were present in 53·2% of the patients; whereas (46·7%) patients remained asymptomatic. Among symptomatic cases, the most common symptoms were dry cough (35%), fever (27·7%), sore throat (15·6%), and dyspnoea (10·4%). The other common presenting features were fever, fever with dry cough, and fever with cough and shortness of breath. Comorbidities were present in 21.2% of patients, diabetes mellitus and hypertension being most common. The reports on symptomatology are varied across geographies. Fever and cough are the most common symptoms reported across various countries. In AIIMS study, it was found cough and fever were the commonest symptoms, with former being more common. It has important implications because patients with mild cough and no fever may ignore their symptoms and not seek medical attention. Commenting on this study, Dr Kiran Madhala, HoD, Critical, GMC, Nizamabad, said that infectious mortality rate is 0.08% as per ICMR. "Recovery rate is even more than what is projected by case mortality rate. We can reduce it further if we encourage home and community isolation for mild and moderate cases, " said Dr Kiran.
Subscribed Failed...
Subscribed Successfully...