Hyderabad: Door-to-door survey to check for SARI symptoms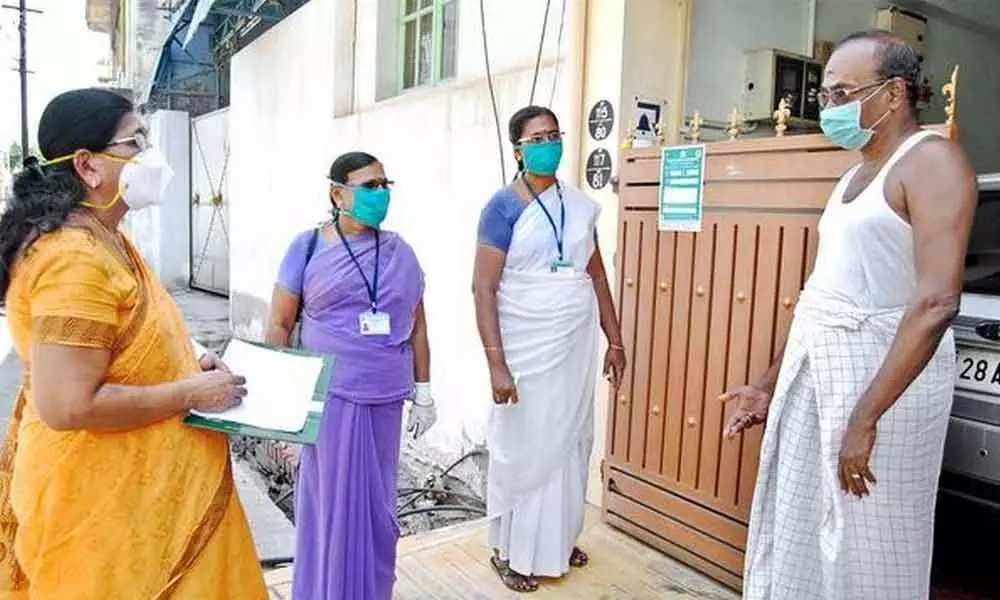 Highlights
In a significant development, Telangana health department has decided to screen people in all households in the state for SARI and ILI symptoms
Hyderabad: In a significant development, Telangana health department has decided to screen people in all households in the state for SARI and ILI symptoms.
Health Minister Eatala Rajender held a video conference with DMHOs, hospital superintendents, medical officers in PHCs, Asha workers and ANMs from all districts on Thursday.
He directed field officials on the ground to take up door-to-door survey to check for influenza like illnesses like cold, fever, cough and throat pain as well as SARI (Severe Acute Respiratory Illness) like pnuemonia.
Eatala wanted health teams on the ground to check for these symptoms in every person. Initially this survey will be taken up in every village in all districts.