Hyderabad: Flights, bus fares skyrocket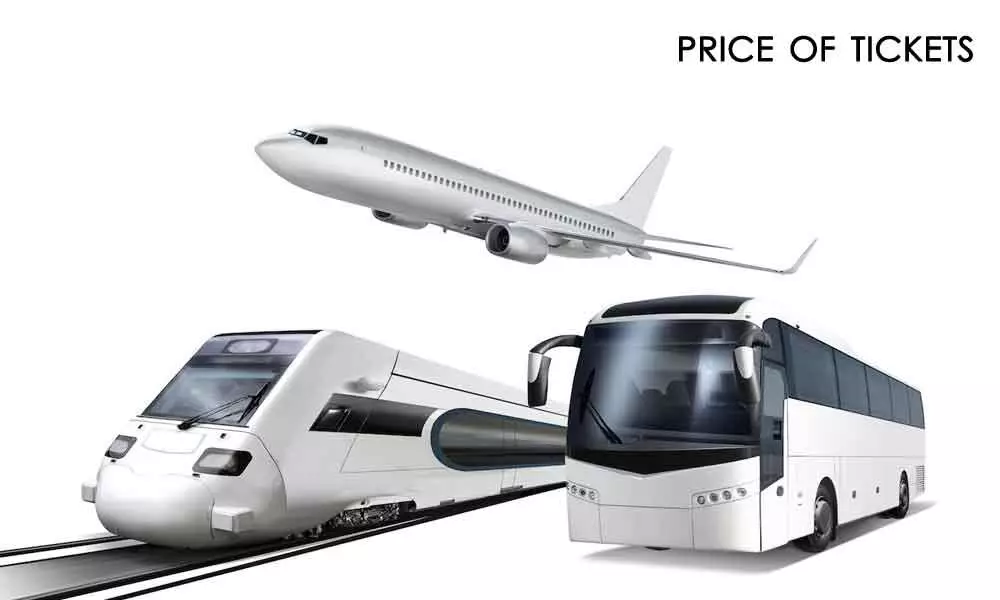 Highlights
With people making advance bookings to reach their native places to celebrate Sankranti, the fares of private bus tickets and even flight prices have gone up like never
Hyderabad: With people making advance bookings to reach their native places to celebrate Sankranti, the fares of private bus tickets and even flight prices have gone up like never. While the private bus operators are once again making a killing, the flight tickets towards cities in AP from Hyderabad are being charged exorbitantly.
Shedding all the apprehensions about the Covid, those who have roots in AP would be leaving the city for Sankranti and the tour operators are hopeful of making good business, as bookings began increasing since this week. While the seats under different categories for trains heading towards Visakhapatnam, Vijayawada, Srikakulam are already booked and waiting list extended up to 300, the private buses have doubled the fares.
The usual price of tickets in the range of Rs 800 to Rs 1000 are now being sold at Rs 2000 and in the coming days it could be increased further. Currently, the starting flight ticket price from Hyderabad to Visakhapatnam is around Rs 7,500.
"We are witnessing a moderate rush compared to last year, as the number of trains plying on SCR zone has come down. The trains that are plying towards Visakhapatnam , Vijayawada, Srikakulam and Howrah are running full, so 146 Sankranti special trains have been introduced in January.
We are expecting a moderate rush on January 9,10,12,13, and as per the demand more special trains would be added," informed a senior officer of SCR.
"The response is moderate but from January 10 we are expecting a huge rush. To meet the demand Telangana State Road Transport Corporation (TSRTC) would be operating special buses between January 8-14, said Praneeth, Depot Manager, Jubilee Bus Station.
"The response is very good, we were expecting a low turnout for Sankranthi this year. But all the buses towards Andhra Pradesh and other areas of Telangana packed are running packed, said M Suresh, a travel agent, Travel World.