Hyderabad: Former MLC Ramulu Naik observes hunger strike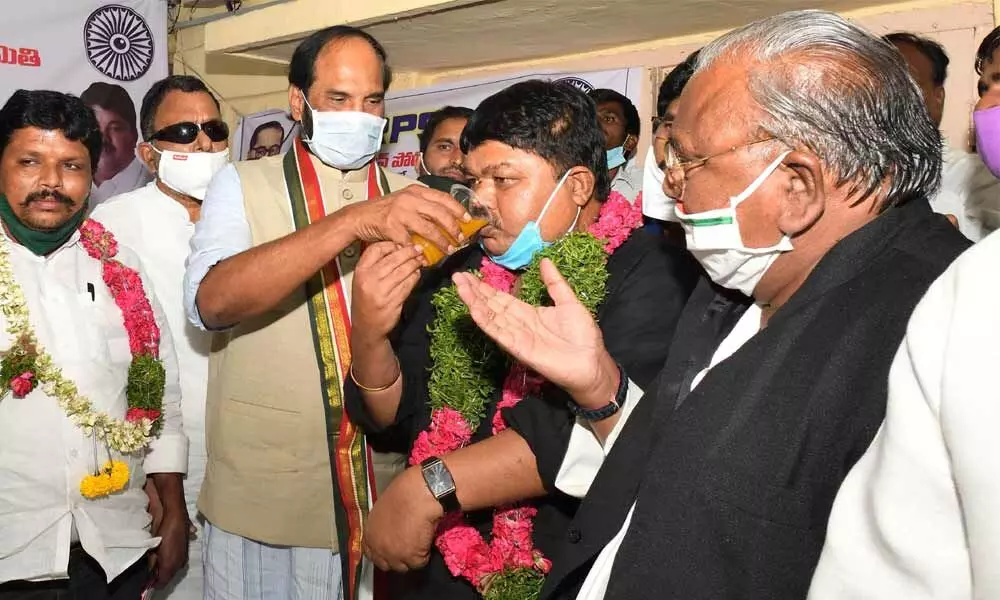 Highlights
Former MLC Ramulu Naik on Thursday observed one day hunger strike at his residence demanding the government to ensure full reservations to STs in agency areas and to implement 12 per cent reservations to them
Hyderabad: Former MLC Ramulu Naik on Thursday observed one day hunger strike at his residence demanding the government to ensure full reservations to STs in agency areas and to implement 12 per cent reservations to them.

He observed the fast from 10 am to 4.30 pm.
PCC president N Uttam Kumar Reddy ended the fast by offering lime juice. Uttam has extended full support to Ramulu Naik's agitation and demanded the government to take steps to address the issues of STs.