Hyderabad: Mayor Bonthu Rammohan, South Central Railway Chief Engineer Achyuta Rao hold talks on land issues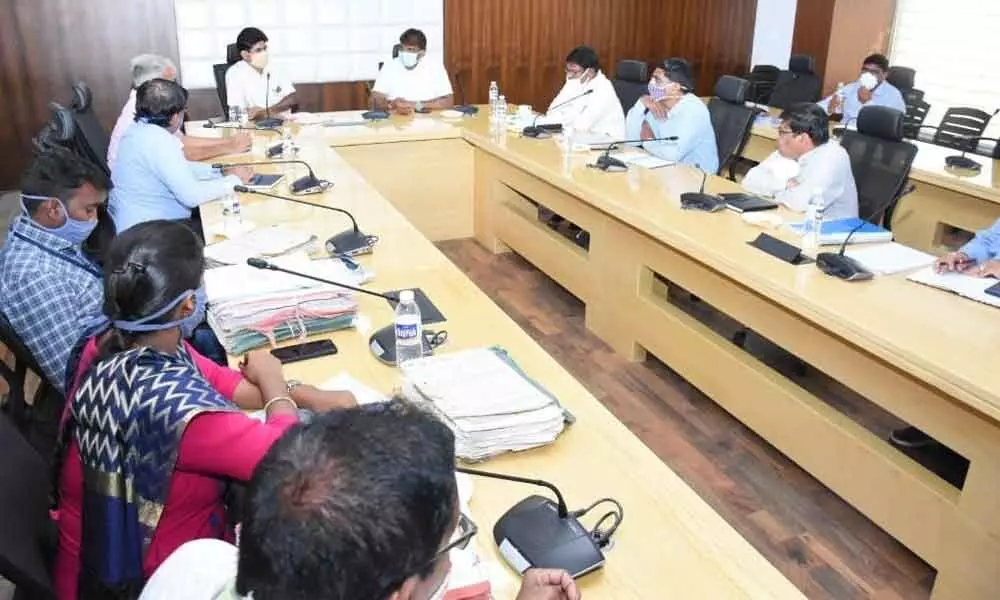 Highlights
Seeks cooperation of Railways for road-widening proposals
Hyderabad: Mayor Bonthu Rammohan along with GHMC Commissioner DS Lokesh Kumar on Friday held a meeting with South Central Railway (SCR) Chief Engineer Achyuta Rao to resolve the long-pending issues of railway land acquisition.
During the meeting, the Mayor sought cooperation of Railways for its road-widening proposal from Mettuguda to Shanthinagar via Tukaramgate amongst other issues.
The meeting is considered as a follow-up to the recent meeting held by MAUD Minister KT Rama Rao with SCR officials.
The meeting also focused on land acquisition issues that remained to be resolved since 2008.
During that time some progress was achieved by GHMC and a notification was issued for widening and development of Sangeet and Mettuguda junctions and payments were also made for properties and compound wall that were identified as part of the land acquisition
However, the process hit a roadblock after the Railway officials approached the court seeking 'revision of land value.' A 3-member committee was also constituted to resolve the issue, which persisted ever since.
With the intention of resolving the matter, MAUD Minister instructed the GHMC officials to conduct meetings with SCR and address the issues.
The meeting was attended by Zonal Commissioner (Secunderabad) B Srinivas Reddy, Director (Town Planning) Srinivas, Chief City Planner S Devender Reddy, City Planner M Rajendra Prasad Naik and other officials from the land acquisition wing of GHMC.