Hyderabad records highest temperature this summer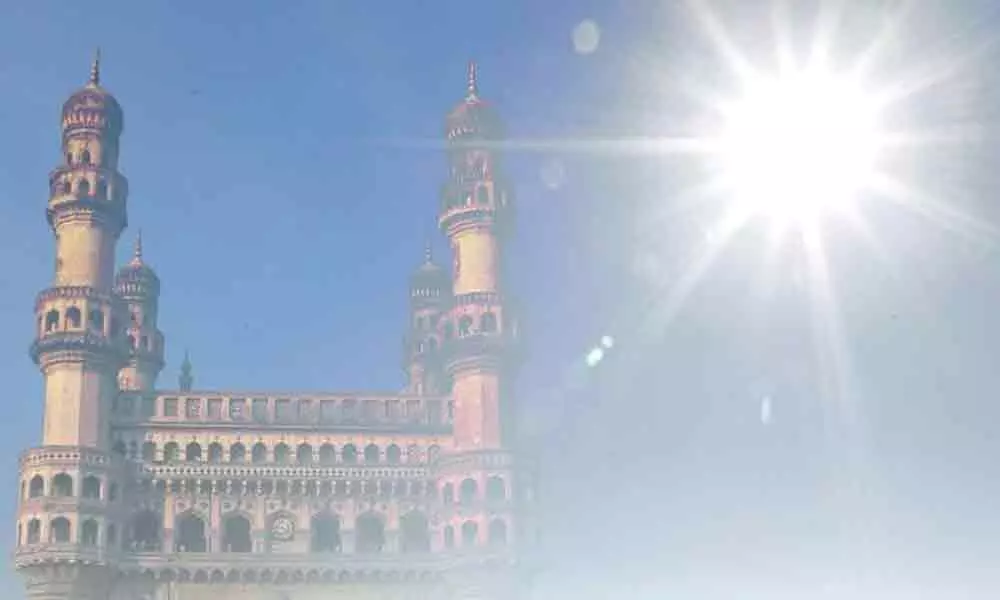 Highlights
Hyderabad has recorded 42-degree Celsius on Thursday, highest temperature in the year.
Hyderabad
has recorded 42-degree Celsius on Thursday, highest
temperature
in the year. The city recorded 41.9-degree Celsius in April which is stated as the coolest in the five years.
On Wednesday, the city witnessed 40.9 degree Celsius following a sharp rise of temperature on Thursday.
According to the officials, the temperature would even rise as the heatwave alert has been issued to the state. The IMD said that the state would see a rise in temperatures between May 22 and May 24. Light rains also predicted for the next three days i.e, from May 25 to May 27.
With the heatwave alert, the maximum temperature would touch 43-degree Celsius to 46-degree Celsius across the state. While the temperature in Hyderabad would remain between 41 to 43 degree Celsius.
The heatwave warning has been issued due to the change of wind from easterly to north-westerly direction due to the Amphan, isolated areas of Telangana will witness heatwave conditions.