Hyderabad: Residents leave following Covid patient's death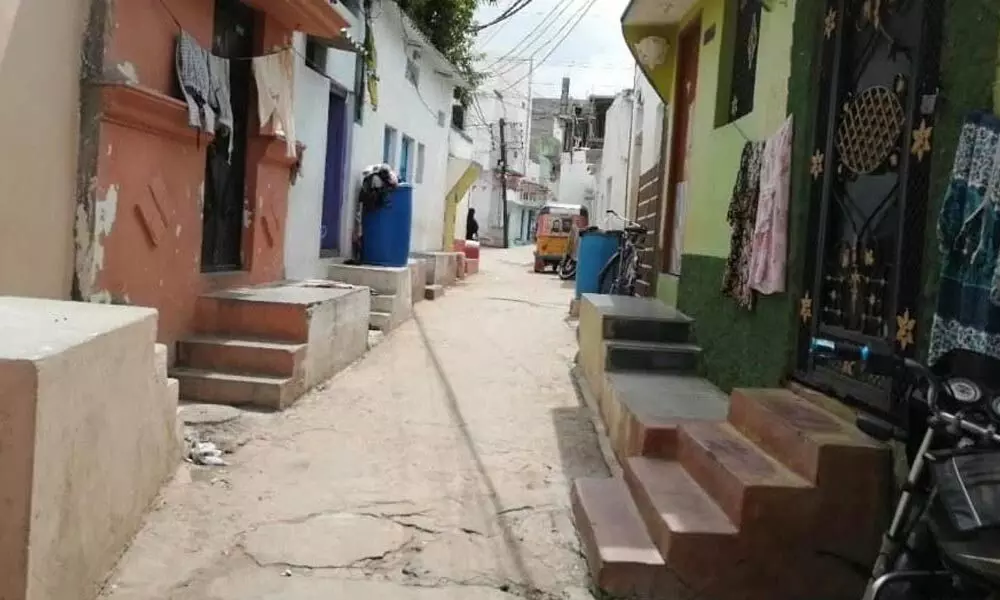 Highlights
After a 45-year-old woman died of Covid-19 in Ganga Nagar in Yakutpura, the nearby residents have been evacuated
Hyderabad: After a 45-year-old woman died of Covid-19 in Ganga Nagar in Yakutpura, the nearby residents have been evacuated. As many as 6 positive cases were reported in Santosh Nagar circle. Among them a teacher's life was claimed by the virus at Gandhi Hospital.

According to the residents, following the news of death, the area residents became panicky and some families left their houses and move to other places in city. "At least 3 families left at night after they came to know about the death," said one Abdul Rasheed. No Covid-19 containment cluster has been designated in the area and not even thermal screening was taken up by officials for the residents in the area. The residents also complain that the GHMC has not disinfected the house and the area after the virus case death was reported.
One Shaik Arif said some officials visited the area and stamped 'home quarantine' on the 5 primary contacts of the deceased and counselled them.
According to the GHMC officials, the nodal officers and other officers visited the area and counselled the residents and asked them to take safety precautions.