Hyderabad: Innovative alarm clock for deaf and dumb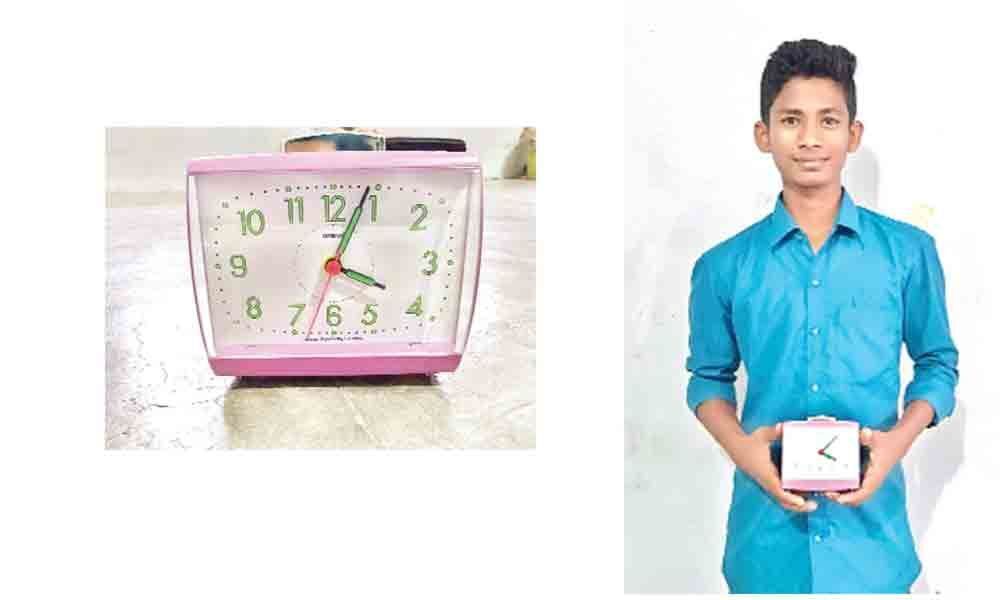 Highlights
It emits smell to help deaf and dumb students awake on time
Hyderabad: A 16-year-old student of Inter College of Devarakonda and resident of Devarakonda town of Nalgonda district, G Ashok has designed an alarm clock that emits smell and is handy for deaf and dumb students.

Ashok has developed this innovative alarm clock with the help of Palle Srujana, an NGO based in Sainikpuri in Hyderabad. The NGO helps common man in developing innovative products.
He says, "It took me seven months to make one and costs just Rs 300." The product is not in the market now. Palle Srujana will be marketing the product.
"There was a school near my village for the deaf and dumb students. It is difficult for these people to wake up with the help of an alarm clock as they cannot hear. So, with the help of this alarm clock that emits smell comes handy. One can also choose good smell or bad smell. This will help these students get up on time and they do not have to miss their classes," he added.