Nizamabad: No water, only sand in River Godavari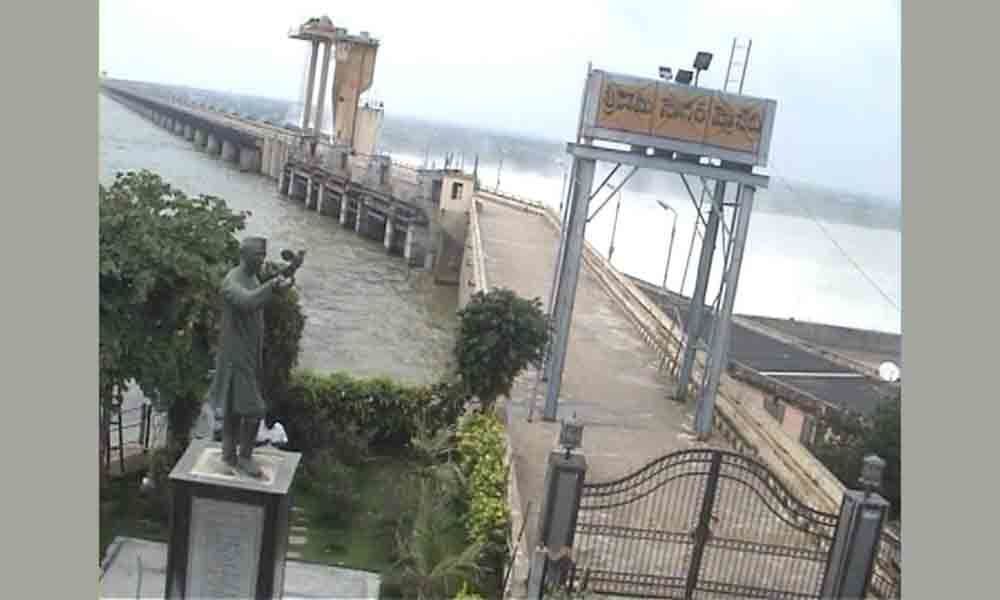 Highlights
SRSP reaching dead storage.Danger bells ringing in northern Telangana
Nizamabad: With Godavari basin totally dried up without sufficient rains, Sri Ram Sagar Project (SRSP) and Kandakurti Triveni Sangamam associated with the Godavari watercourse, are currently dried up and looking like desert.

Godavari, born in Maharashtra, enters Telangana State at Kandakurti in Nizamabad district. 14 gates of Babli project across River Godavari in Maharashtra were lifted on July 1. But due to lack rains in the upper regions, there is no water Godavari river, except sand and rubble. As a result, reservoirs in northern Telangana are empty.
The monsoon season begun and July month will end in another ten days. But the people are worried about the influx of water into Godavari River. The officials said the situation will be worse if rains don't start in August. The gates of Babli project will be kept open till October 29 this year. Presently, there is only 5.36 TMCs water in SRSP. On July 19 last year, there were 13.38 TMCs of water. Of this, 34 cusecs water for Nirmal and Adilabad and 58 cusecs for Nizamabad, Kamareddy and Armour districts. That means 226 cusecs of water should be released per day.
The water level on this day last year was 1059.80 ft.
Vishnupuri, Gaikwad and Babli projects in Maharashtra across River Godavari also became dead storage, effecting SRSP, which also reached dead storage.
Godavari river runs with backwater from SRSP to Maharashtra border for a stretch of about 72 kms. SRSP will have water, only if floods come. Otherwise, all the districts dependent of this project will face both drinking and irrigation water problem.
Subscribed Failed...
Subscribed Successfully...