Nalgonda: Stones for SC community hall, CC roads laid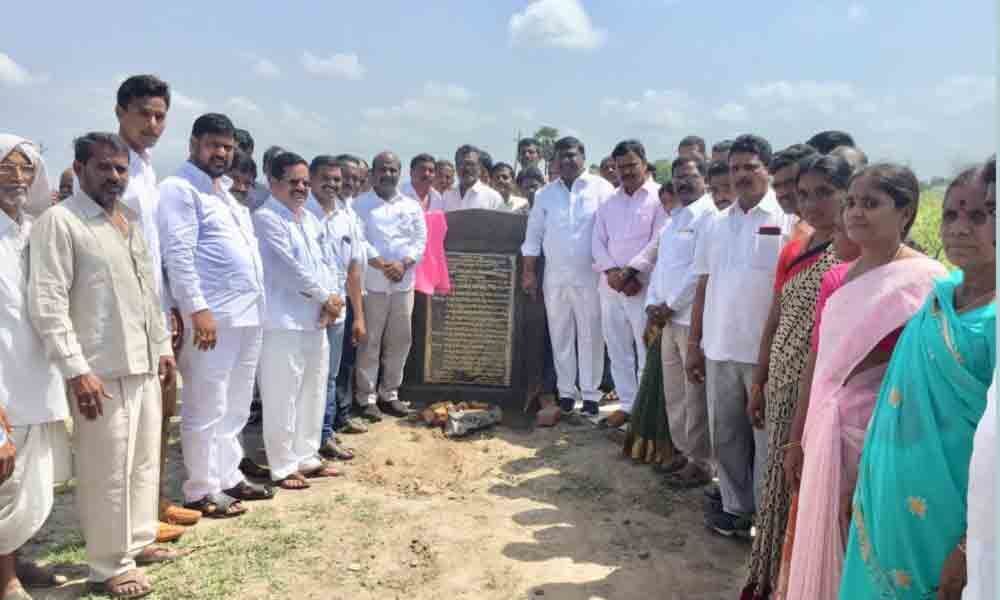 Highlights
Nalgonda Zilla Parishad chairman Banda Narender Reddy and Nakrekal MLA Chirumarthi Lingaiah take part in Haritha Haram programme
Narketpally (Nalgonda): Nalgonda Zilla Parishad chairman Banda Narender Reddy stated that the State government was committed towards the development of villages in the State. On Monday, along with Nakrekal MLA Chirumarthi Lingaiah, Narender Reddy laid foundation stones for burial ground at Bakigudem village, SC Community Hall in Bendal Pahad, laying of CC road from BC Colony to Nalgonda road in Narketpally and for a shopping complex.

Before laying the stones, the ZP chief participated in the Haritha Haram programme organised by the Endowments department at Cheruvu Gattu village in Narketpally mandal in the district.
Speaking on the occasion, Narender Reddy said government was taking all measures to provide facilities and to strengthen the rural economy by supporting caste-based professions .
He urged the people to take part in the Haritha Haram programme and plant at least two saplings to increase the forest cover and also to reduce the pollution levels.
Rajya Sabha member Badugula Lingaiah Yadav, local party leaders and villagers participated in the programmes held on the day.