Stray dogs seen eating infant's corpse in Hyderabad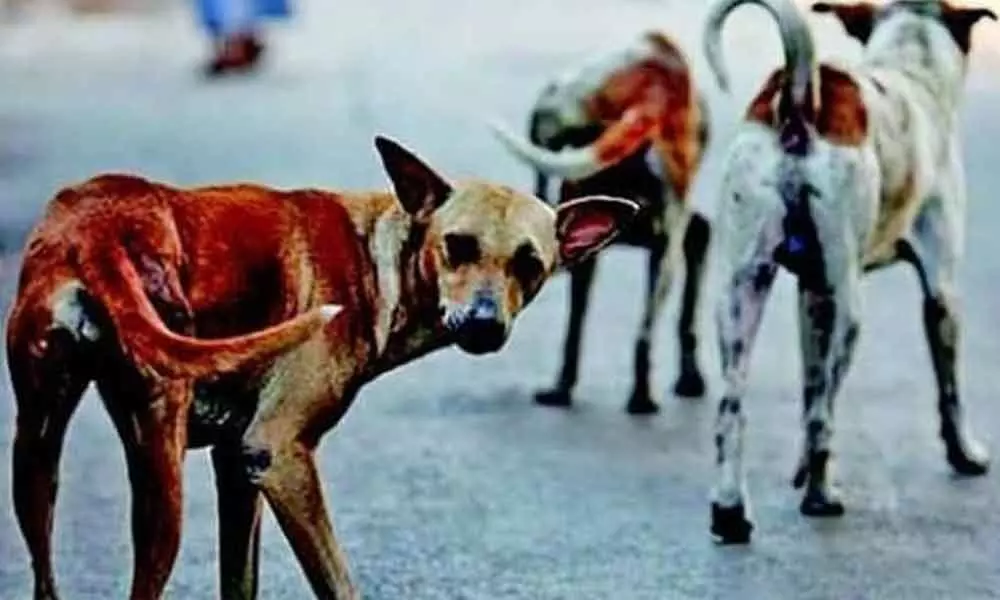 Highlights
Stray dogs ate infant's corpse at Banjara Hills
The mutilated body of the baby was sent to Osmania General Hospital for post-mortem
A pack of stray dogs seen eating infant's corpse here at road no.13 in Banjara Hills on Sunday.
Ali Gaggar, an employee working in a private firm noticed the stray dogs fighting near his house in the midnight. He dispersed the dogs and found the partially eaten body of an infant and later informed the Banjara Hills police.
The mutilated body of the baby was sent to Osmania General Hospital for post-mortem. The police are ascertaining the details of the infant.