Telangana: BJP rips into government for inept handling of Covid-19 crisis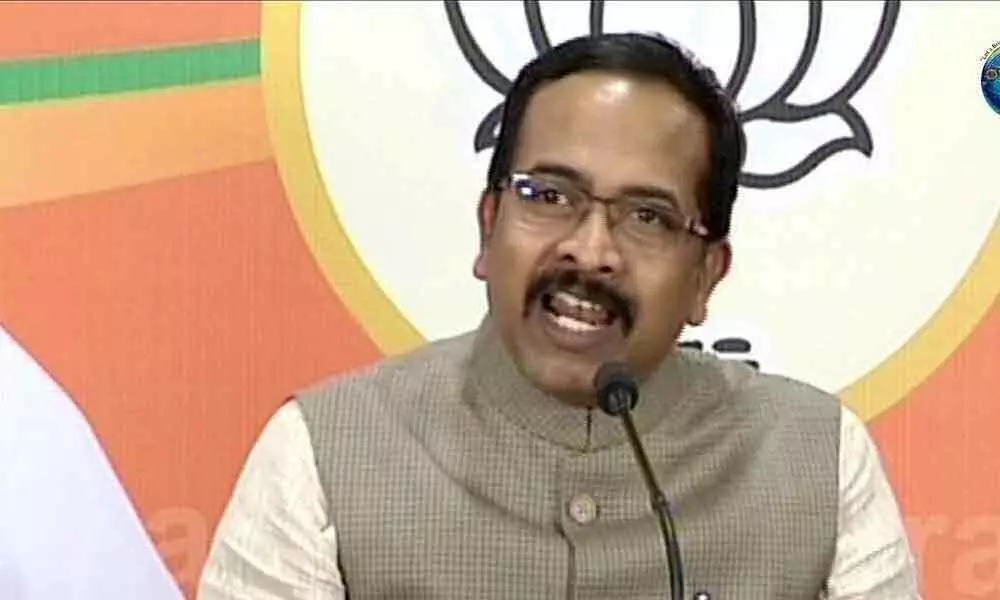 Highlights
BJP chief spokesperson Krishna Saagar Rao says Chief Minister Chandrashekar Rao has not paid heed to BJP's consistent demand to expand and broaden the testing and treatment of Covid-19 across all the district government hospitals and private hospitals in the State
Hyderabad: BJP Telangana Chief Spokesperson Krishna Saagar Rao said that It is clear that the TRS government is working only in its self-interest and not in the interest of the common and poor people of Telangana State

In a statement on Tuesday, he said his party believes the TRS government has expanded Covid-19 treatment to private hospitals just recently. It is only after TRS MLAs and Ministers started contracting the deadly pandemic. It shows a plain opportunistic policy decision of the TRS government.
He said Chief Minister Chandrashekar Rao has not paid heed to BJP's consistent demand to expand and broaden the testing and treatment of Covid-19 across all the district government hospitals and private hospitals in the State.
However, he did not wake up till the disease impacted his own party leaders, he added.
The BJP leader questioned Health Minister Eatala Rajender, as to why his party leaders, MLAs and recently State Home Minister Mahmood Ali got admitted into private hospitals, instead of Gandhi Hospital? Going by the Health Minister's statement Gandhi Hospital provides unparalleled Covid treatment, and the Minister asked no one should complain about the deficiencies. If his statements are true, why are this duplicity and double standards, he asked?
Rao also condemned the statements by Health Minister Eatala Rajender on Ravi Kumar who has recorded a video on the reasons for his dire situation before his unfortunate death due to Covid-19 in the Chest hospital.
Instead of taking action on those who removed Ravi Kumar from the respiratory support system which caused his death, the Health Minister brazenly attacked the young man who died due to negligence and lack of sufficient medical equipment in the hospital, for having shot the video.
He demanded an apology from the Health Minister to the family of Ravi Kumar and a departmental investigation into the medical negligence leading to his death.
Subscribed Failed...
Subscribed Successfully...