Telangana government tweaks Land Regularisation Schemes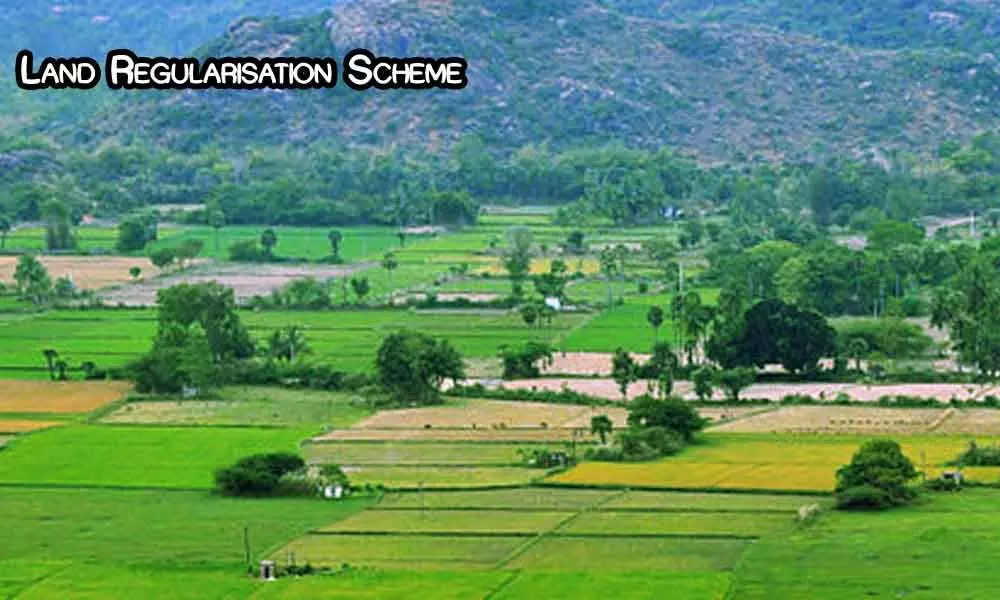 Highlights
"Registration can be taken up in respect of open plots\ structures, if the same has been acquired by the present owner through a valid registered document" Commissionerate of Inspector-General, Registration and Stamps
No restrictions on registration of open plots in authorised layouts or regularised under old LRS
Hyderabad: The State government on Tuesday issued orders clarifying that there is no restriction on registration of open plots in authorised layouts or those regularised under the earlier Land Regularisation Schemes (LRS) and also buildings or structures covered under earlier Building Penalisation Scheme (BPS) or Building Regularisation Scheme (BRS). It also permitted the LRS applicants to sell their plots without paying LRS fee.
The clarification was issued in partial modification of instructions issued earlier amid confusion prevailing over registration of such properties in the wake of the LRS being implemented by the State government recently.
More than 25 lakh applications have been received across the state to regularise the lands under the LRS in Telangana. A majority of them are individual plot owners who were waiting for regularisation of the lands and sell them to meet their financial needs.
Officials said that taking into consideration the grievances from the plot owners, the government has permitted them to sell the plots without LRS. The Commissionerate of Inspector-General, Registration and Stamps, said in a circular, that "Registration can be taken up in respect of open plots- structures, if the same has been acquired by the present owner through a valid registered document."
The officials clarified that the owners of the unsold plots in the un-authorised old layouts are not permitted to sell the plots unless they have obtained LRS clearance. Without LRS, the unsold plots in the layouts cannot be sold.
"No new plot shall be registered unless it has been approved by the competent authority or is in an authorised layout. New plot would mean a fresh plot which is being brought for registration for the first time or being sold by developers for the first time," the circular noted.
The officials also made it clear that there is no restriction on registration of plots in authorised layouts, plots regularised under earlier LRS schemes and buildings – structures covered under earlier BPS/ BRS ( Building Penalisation / Regularisation) schemes. All the Sub – Registrars have been asked to follow instructions strictly and ensure the smooth conduct of property registrations without creating any hurdles to the individuals.
Officials said that the LRS fee for unsold plots in the layouts would be finalised soon in consultation with the realtors and property developers. Several representations have been received from the developers requesting to collect land regularisation fee at the time of construction of buildings in the registered plots. The demand to collect low LRS fees in the upcoming municipalities was also under consideration.