Tough fight ahead for Khammam ZP chief post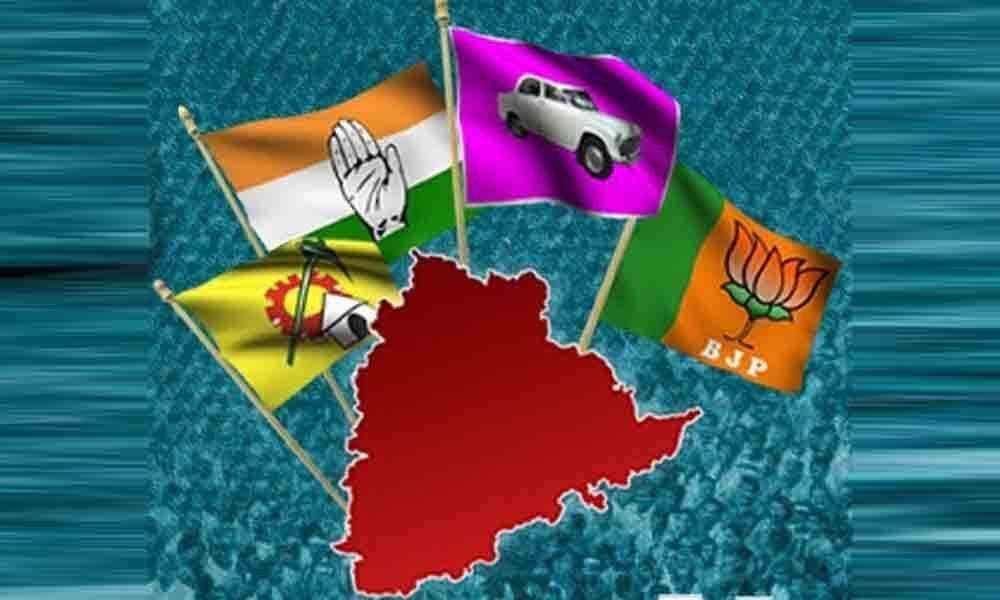 Highlights
With the Parishad chairman seat reserved for SC general category, the parties are pinning high hopes on candidates fighting Bonakal and Madhira ZTPCs as they stand chance to bag the plum post
Khammam: With the Parishad polls reaching the second phase, a heavy competition is set to be witnessed between all major political parties including the ruling Telangana Rashtra Samithi, the Congress and the Left parties, to win the Chairman post of Khammam Zilla Parishad.

It can be recalled that the Khammam Zilla Parishad chairman post is reserved for SC general. Of the 20 ZPTC seats in the district, Madhira and Bonakal mandal ZPTC seats are going to be crucial for all parties as both are reserved for SC general category.
Since both mandals are reserved for SC general category, all three major political parties are leaving no stone unturned to emerge victorious in Madhira and Bonakal mandals as the candidates who are going to win from these mandals will have a chance to become the Chairman.
However, the elections for both Madhira and Bonakal mandals are going to be held during third phase, on May 14. The final phase of parishad polls are going to be crucial for the TRS, Congress, Left, TDP and BJP parties which are going to be held in seven mandals Madhira, Bonakal, Chintakani, Raghunathapalem, Yerrupalem, Wyra and Konijerla. The parties are sweating it out to grab the ZP chairman post.
From Madhira mandal, Lingala Kamal Raj is contesting for ZPTC seat from TRS party, whereas Addanki Ravi Kumar is contesting from Congress with the support of TDP and CPM parties. From Bonakal mandal, Gaddala Venkateswarlu is contesting for ZPTC seat from TRS party, while Modugu Suresh Babu is contesting from Congress party and is supported by CPI and CPM parties.
With the formation of government for the second time, the TRS party is in upbeat mood and wants to continue its winning streak in the Parishad polls. Khammam MLA Puvvada Ajay Kumar, MP Ponguleti Srinivas Reddy and Seed Corporation Development Chairman Kondabala Koteshwara Rao are participating in the campaign in support of TRS candidates.
Meanwhile, the Congress party is considering the rural local body elections as a good opportunity to revive its fortunes. Congress Legislature Party leader and Madhira MLA Mallu Bhatti Vikramarka during his Prajaswamya Parirakshana (Save Democracy) yatra criticised the TRS party for encouraging defections and found fault with government in the Inter exam results goof-up.
Participating in the campaign in support of Congress leaders, Mallu said he was straining every nerve of his to make a mark in Khammam.
Coming to Left parties, the senior leaders are also leaving no stone unturned for grabbing the chairman post. They formed alliance with the Congress party in some areas. CPM district secretary Nunna Nageswara Rao and CPI district secretary Bagam Hemanth Rao are putting out all their efforts to ensure the victory of the candidates by participating in the election campaign extensively.
However, it is to be seen whom the voters of Khammam district will favour and to whom they would entrust the post of Zilla Parishad Chairman.