Andhra Pradesh: Officials told to prepare action plan for tourism promotion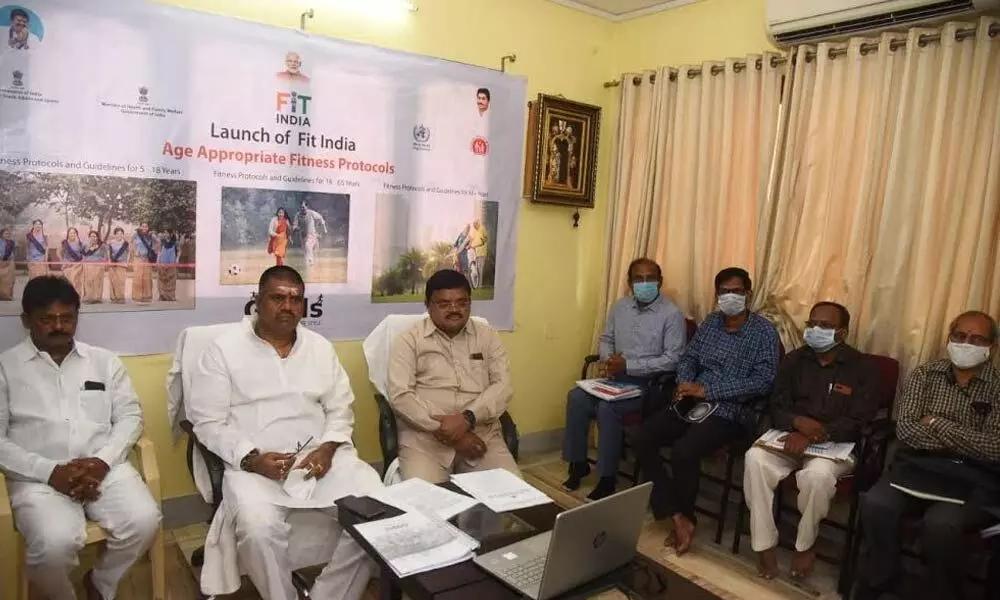 Highlights
Minister Muttamsetti Srinivasa Rao asks officials to set up a tourism information centre at R K Beach soon
About 2.5 lakh schools in the State have registered for 'Fit India' certification
Visakhapatnam: There is a need to provide necessary infrastructure and accommodation facilities for the tourists arriving at Srikakulam, Vizianagaram and Visakhapatnam districts, Tourism Minister M Srinivasa Rao said.
Directing the officials at a review meeting held here on Friday, the Minister said tour packages should be designed and promoted for shrines like Arasavalli and Srikurmam through Andhra Pradesh Tourism Development Corporation (APTDC). Srinivasa Rao directed the officials to work out an action plan on the development of the tourism sector in a week.
Authorities concerned were directed to set up a tourism information centre soon at R K Beach. In association with the GVMC, Zilla Parishad and VMRDA, the Minister said, cultural programmes will be organised to entertain the tourists. APTDC Executive Director Satyanarayana, RD Ram Prasad, DVM Prasad Reddy and EE Ramana participated in the meeting.
Meanwhile, Srinivasa Rao virtually launched Fit India guidelines from the local camp office. Elaborating on the endeavour, the Minister said health guidelines will be released in Telugu as part of the Fit India movement launched by Prime Minister Narendra Modi on the occasion of National Sports Day. Srinivasa Rao said Chief Minister YS Jagan Mohan Reddy has paid special attention for the development of sports.
Later, the Minister conducted a virtual meeting with the sports officials. He said about 2.5 lakh schools are registered for Fit India school certification.