APSRTC Chittoor to operate 191 bus services from today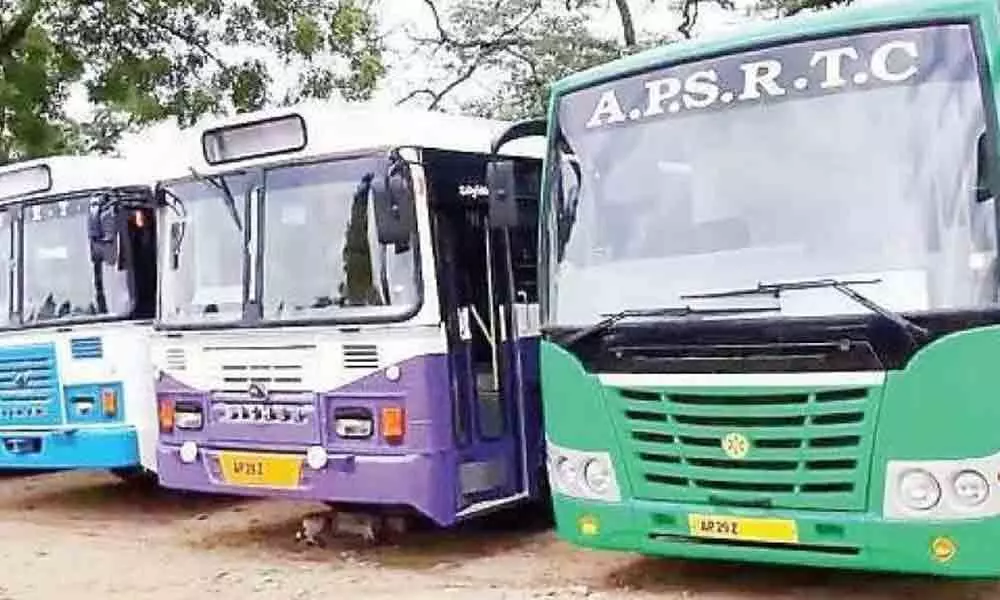 Highlights
No proposal to operate services to Tamil Nadu, Karnataka and Kerala States
Buses will run between 7 am to 7 pm only covering the local areas
Services to pilgrim centres, Tirumala and Kanipakam dropped due to no movement of pilgrims
Tirupati/Chittoor: The APSRTC Chittoor region will operate as many as 191 buses in 22 routes from Thursday. In all, 1,391 schedules will be operated covering various towns in the district and also in the neighbouring districts of Anantapur and Kadapa.

Regional Manager T Chengal Reddy, in a release here on Wednesday, said following the direction of the government, buses will be operated from Thursday duly following social distance in all the buses including Super Luxury, Ultra Deluxe, Express and Pallevelugu.
In order to maintain distance as part of series of safety measures, the seats are rearranged, reducing the original capacity of various types of bus services, he said adding that as many as 60 ground booking points, 7 reservation points including Tirupati, Srikalahasti, Chittoor, Madanapalli, Piler, Palamaner and Kuppam have been set up across the district for booking the tickets online. From Tirupati buses will be operated to various places include
Madanapalli, Punganur, Chittoor, Nagari, Kuppam, Piler and Palamaner. From Madanapalli to Kadiri (Anantapur district), Kadapa, B Kothakota, Tamballapalli, Rayachoti (Kadapa district) and Piler.
Buses will also be operated from Piler to Ryachoti and Palamaner to Madanapalli.
Regional Manager said the buses will be sanitized before commencing the service and after reaching the depot after completion of the daily schedule and added that sanitation machines have been set up at all depots at the boarding points, in offices for the use of passengers and staff. He sought the cooperation of passengers in following the safety norms against Covid-19.
Deputy Chief Traffic Manager, Chittoor, M Bhaskar Reddy said there was no proposal to operate interstate services for Tamil Nadu, Karnataka and Kerala states.
"As there is no movement of devotees to Tirumala and Kanipakam, we have dropped the services to such pilgrim centres," he declared. He said the drivers would alone run the buses and ruled out issuing of tickets in the buses.
There was no proposal for conducting thermal screening to the passengers in the bus stations.
Subscribed Failed...
Subscribed Successfully...