CM YS Jagan Mohan Reddy betrayed people with false promises: Paritala Sunitha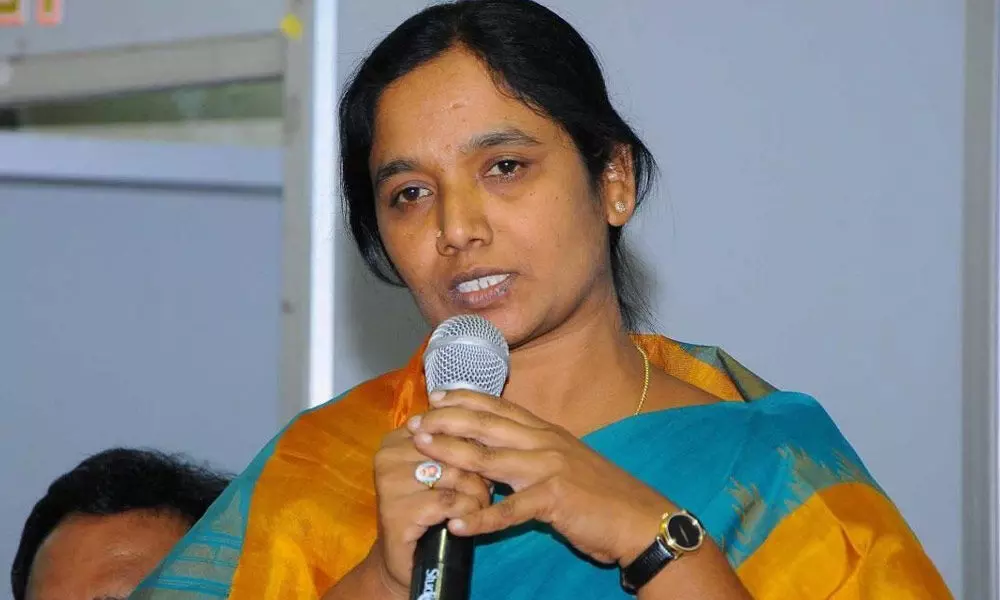 Highlights
Deplores govt's 'apathy' in attending to farmers' woes
Anantapur: Chief Minister YS Jagan Mohan Reddy has deceived and betrayed the people of the State by telling blatant lies and coming to power, alleged former Minister and senior TDP leader Paritala Sunitha.
Addressing farmers at Ramagiri mandal headquarters, Sunitha accused the YSRCP government of showing apathy towards farmers' woes. She maintained that the government failed to provide sprinklers and drip equipment. Farmers who suffered crop loss were deprived of compensation.
She said during the TDP rule everything was given above political loyalties. Even farm automation equipment and tractors etc were given to farmers at a subsidised price.
Paritala Sriram said that the welfare schemes of TDP were scrapped by the YSRCP government. He called upon the people to dethrone Chief Minister Jagan Mohan Reddy who captured power by uttering bunch of lies. Large number of farmers participated in the meeting by driving tractors.