Crops in 1.40 lakh ha damaged in Kadapa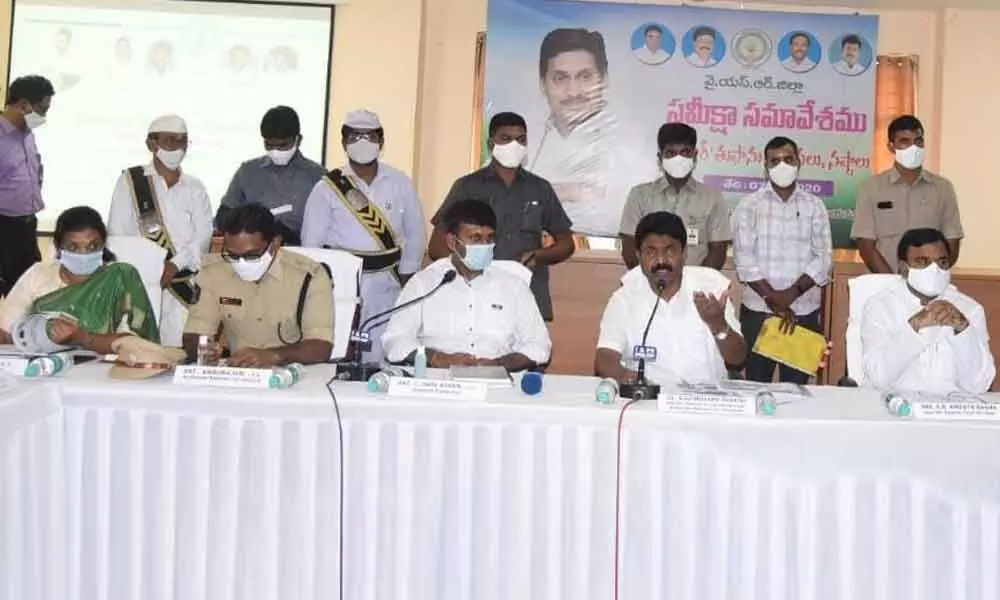 Highlights
Education minister and district in-charge minister A Suresh said crops in 1.40 lakh hectare were damaged in the recent Nivar cyclone in the district as per preliminary reports
Kadapa: Education minister and district in-charge minister A Suresh said crops in 1.40 lakh hectare were damaged in the recent Nivar cyclone in the district as per preliminary reports.
Addressing a press conference here on Monday, the minister said that enumeration of crop losses would be continued up to December 15 and the Chief Minister, Y S Jagan Mohan Reddy, had decided to disburse compensation to farmers by December 31 at any cost. He directed the agriculture department officials to conduct enumeration in a transparent manner taking the miserable conditions of farmers into consideration.
Defending the district authorities over letting off the water from Annamayya, Pincha and Buggavanka dams during the floods, he said they had no option but to release water to prevent lives and property of people since huge amount of floodwater beyond the capacity of dams was received. He appreciating the revenue and police departments for their timely action in saving lives of people by shifting them to relief camps.
The minister said TDP has no moral right to criticise the YSRCP government which paid just Rs 2,000 to flood victims after a week of Hudhud cyclone. Suresh said that government had paid Rs 22,000 flood victims Rs 500 each immediately during Nivar cyclone. In first -of-its-kind move in the country, the YSRCP government credited the input subsidy into the accounts of farmers with a gap of just one month due to natural disasters occurred during Agust and October.
Deputy Chief Minister Amzath Basha said that Chief Minister sanctioned Rs 30 crore for construction of protection wall and service roads. He said that damaged irrigation projects would be restored very soon. Kadapa MP Avinash Reddy, party MLAs, district collector Ch Harikiran and others were present.