Farmers not interested in loss-making plantations: Nellore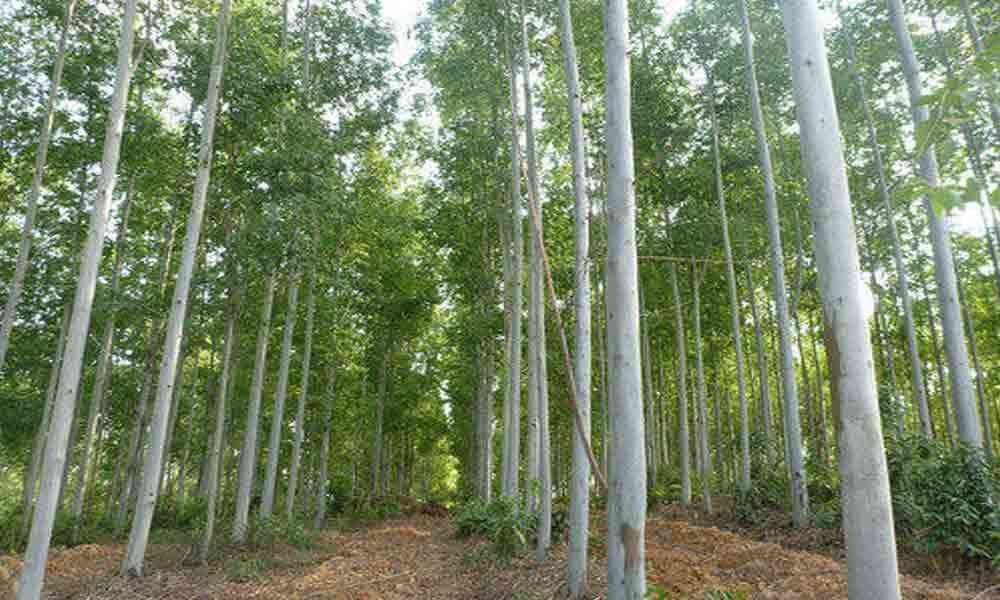 Highlights
Uplands in the district are known for plantations such as eucalyptus, subabul, casuarinas and the market price is not profitable for them.

If the trend continues then there would be poor vegetation in the region that leads to further ecological imbalance, say experts.
Nellore: Vegetation in many rural areas likely to be vanished as farmers are not showing interest to raise plantations in the absence of support price. Eucalyptus, casuarinas and many others are being grown in the upland mandals.

In fact, many upland areas located on the western part of the district are having less water resources that rely on rainfall for cultivation. This watershed region is facing difficult situation for cultivation of crops like paddy and others and were growing horticulture, millets and some other commercial crops.
Majority farmers started growing plantations like casuarina, eucalyptus, subabul, and vegetables for some revenue from the barren lands. But, due to severe shortage of water, even vegetables are also not cultivable this year.
Eucalyptus is being grown in Udayagiri, Seetharamapuram, Vinjamuru, Duttaluru, Kondapuram, Varikuntapadu, Kaligiri, Jaladanki, and Atmakuru mandals where water resources are scanty.
Farmers say eucalyptus was grown in around 2 lakh acres only in Udayagiri constituency. It requires around Rs 20,000 for one acre for three years besides lease of Rs 3,000 per acre/per annum. They get a minimum yield of 5-10 tonnes of timber for papermills and other industries for medicinal and other uses.
"Cost of each tonne of timber from the eucalyptus was Rs 5,000 and now the government announced Rs 4,400. Still, buyers are not coming forward. Many farmers, who are having barren lands, grow these plantations for some income and they are now discouraged with the low prices. If the same situation continues in future there would be no vegetation in the region with discouraged farmers," said K Venkatarama Reddy from Kondapuram.
Farmers are not willing to grow freshly and have been selling the plantations to the available prices for clearing the debts where there is no other go. They say Rs. 5,000 per tonne is appropriate for cultivation and minimum revenue to the farmers for their livelihood. They have only source of ITC Paperboard and other mills that are now in Telangana. Andhra Pradesh is having only source of paper mill in Rajahmundry and small mills in Godavari districts.
"If there is no vegetation in the region, it leads to further ecological disturbances. This should be viewed seriously for protecting the environment," said K Srinivasa Rao from a voluntary organisation.