Feeling lucky, YSRCP wants to keep old chamber to itself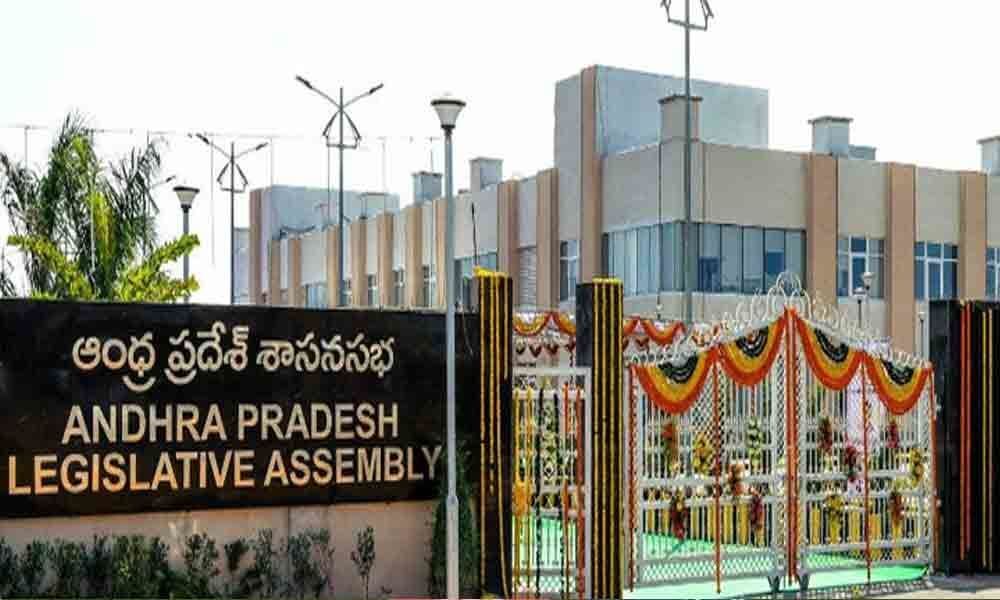 Highlights
Jagan is allotted former Chief Minister's chambers.

2. Chandrababu is allotted former Dy Speaker's chambers.
Vijayawada: YSRCP MLAs who complained about insufficient space and Vaastu of their legislature party chamber when in the opposition, are not grew sentimental about it. Attributing party's victory to the chamber, now they want the same chamber despite becoming the ruling party. The newly-elected MLAs also want to keep the chamber of Y S Jagan Mohan Reddy, when he was Leader of Opposition, for the party.

In the past, they felt that the two offices are not suitable for their needs and they were constructed against Vaastu.
As opposition party, the YSRCP questioned the government as to how the chamber was suitable for them as it has no adequate space.
Similarly, the chamber allotted to the then Opposition party leader Jagan Mohan Reddy is in the north-east corner of Assembly building. The party MLAs raised several objections on the allotment. Later, protesting the admission of 23 YSRCP MLAs into TDP, the YSRCP boycotted the Assembly sessions.
Previously Chief Minister N Chandrababu Naidu used the chamber located in south-west in the Assembly. Now it has been allotted to Jagan Mohan Reddy. Presently, Opposition leader and former Chief Minister N Chandrababu Naidu has been allotted the chamber which was previously allotted to the Deputy Speaker. The chamber is almost opposite YSR Congress legislature party office.