Railways moots development of vacant lands in Nellore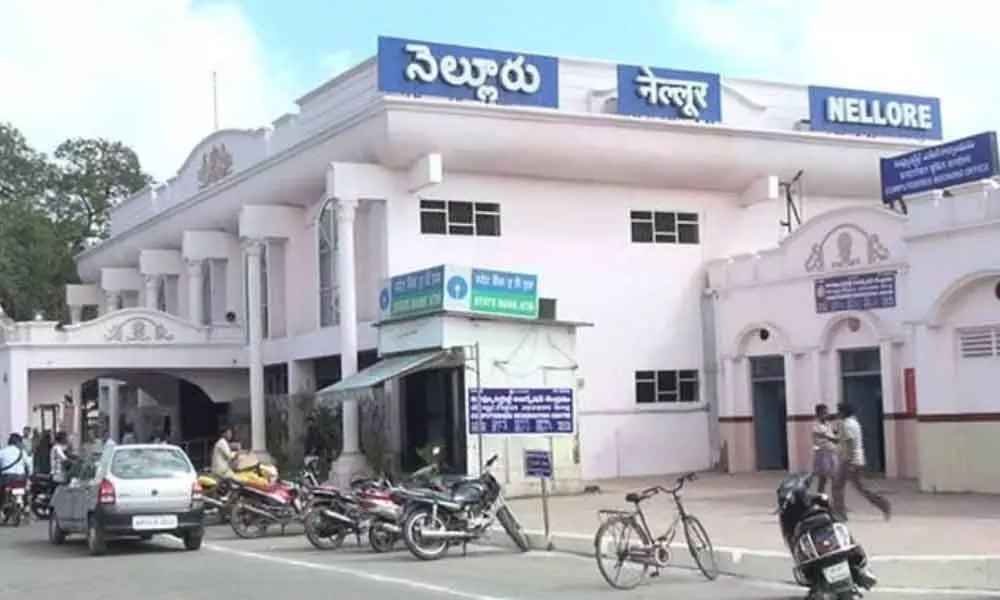 Highlights
1. NBCC invites expression of interest for constructing a hospital in its 3.3-acre land close to the Main Railway Station for protecting the vacant...
Nellore: The South Central Railway (SCR) is planning to develop their valuable vacant lands in the city for commercial purposes. As part of it, the vacant land of Nellore railway station is going to have a high-tech hospital shortly.

It may be recalled the Indian Railways earlier announced modernisation plans of Nellore station with Rs 100 crore as part of Redevelopment of Railway Stations in the country. Rail Land Development Authority (RLDA) and the National Buildings Construction Company Ltd (NBCC) are now assigned to take up the task and signed an MoU with the RLDA and NBCC for developing the railway station.
Over 3.3 acres of land close to the station has been vacant and politicos and landgrabbers were trying to encroach it for some time. Protection of lands had become a herculean task for railway authorities as the officials have to keep an eye always on the day-to-day developments. Freshly, NBCC, on behalf of the Rail Land Development Authority, invited expression of interest for a lease of 45 or 99 years for the hospital in the place. The 4.9 lakh square feet site can accommodate 80-bedded hospital and the initial works for constructing a 50+20 bedded hospital is likely to start from April 2020.
Nellore Railway Station is under Non-Suburban Grade 3 (A-Category) station and is in the busiest railway trunk route of Vijayawada-Chennai. This station handles 43 pairs of Express Trains and 7 pairs of Passenger Trains daily. The average footfall per day is around 27,000. RLDA and NBCC have also proposed a green building for the station as part of development with natural ventilation, lighting, user-friendly international signage boards and multilingual digital signage along with Braille script. Essential facilities at concourse like catering, small retail, washrooms, cloakrooms, drinking water, ATM, pharmacy and internet will be an attraction on the station premises. Integration with other modes of public/private transport systems like bus, taxi, auto-rickshaw; implementation of all applicable fire and life safety standards like advanced features in fire alarm and detection system, security system like CCTV cameras, integrating intrusion detection, access control and video surveillance have been planned.
"The space is very convenient for a hospital. The Government General Hospital attached to the Medical College is also in the southern part of city and hence the railway site serves the needs of common people. The Indian Railways has to consider handing over the site to any trust or charity wing with a good repute with reasonable lease amount for running the facility who are willing to collect affordable charges from poor," said a senior leader from the BJP.
Subscribed Failed...
Subscribed Successfully...