Rajamahendravaram: People cautioned on Covid-19 second wave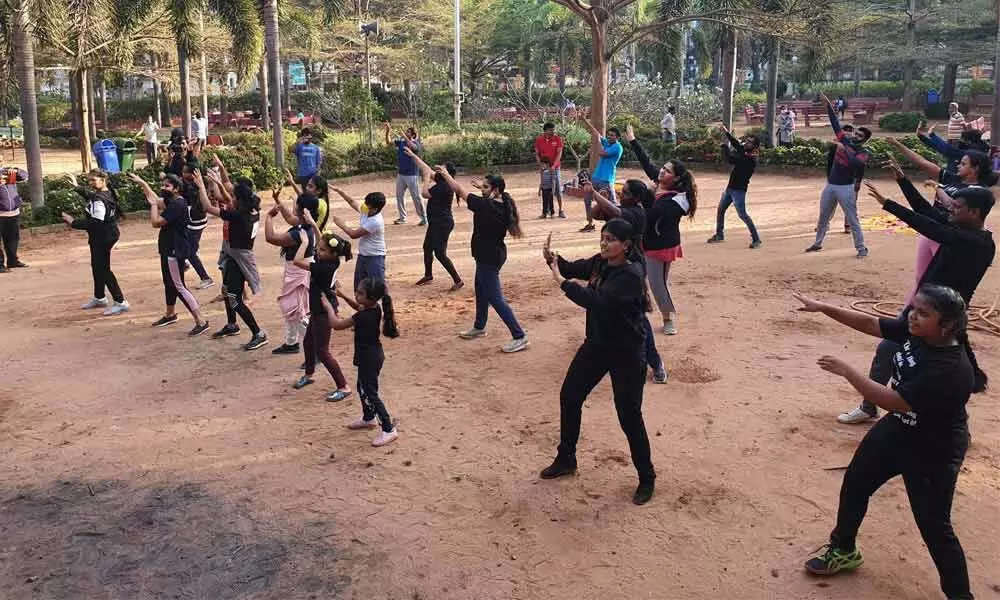 Highlights
Junior Chamber International's New Horizons held fund rising programme at Venkateswara Nagar Colony here followed by various programmes including dances
Rajamahendravaram: Junior Chamber International's New Horizons held fund rising programme at Venkateswara Nagar Colony here followed by various programmes including dances.
Participating in the programme, Dr Anasuri Srinivas and Dr Anasuri Padmalatha appealed to everyone to take precautionary measures in the wake of forecast of second wave of Covid-19 pandemic.
Everyone should wear masks to avoid coronavirus and exercises also must to increase stamina in the body. The duo congratulated New Horizons for conducting the programme. New Horizons president Sudhamayi, Mangesh, V Venkatesh, RJ Ganesh, Haritha, Keerthi, Jagan, Helping Hands Anup Jain, Vishal Mehtha and others were present.