Tirupati: Prior permission must for rallies said P S Girisha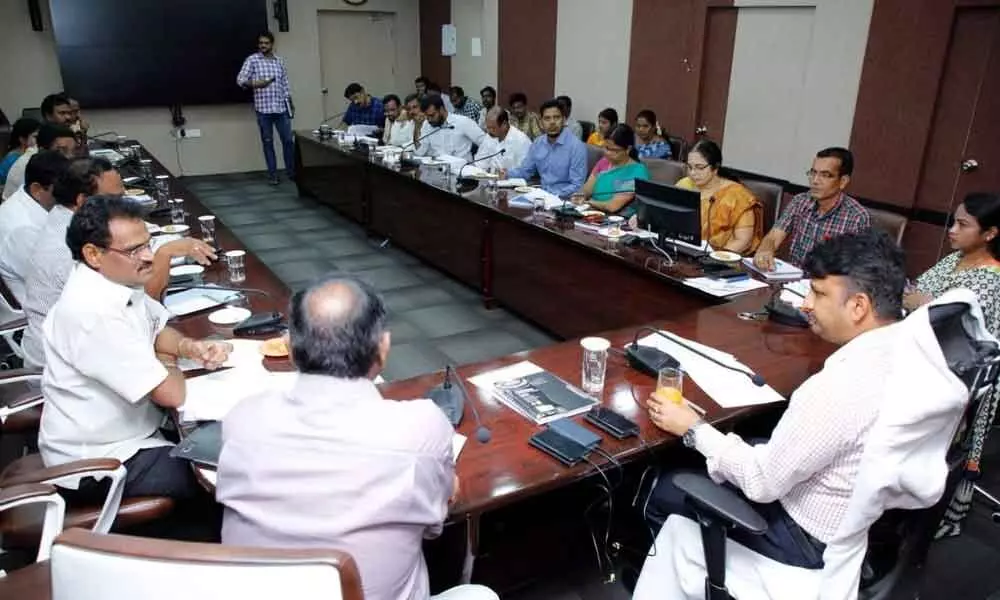 Highlights
l A single window counter has been set up at Tirupati Municipal Corporation office for the purpose l Filing of nominations for elections to TMC begins on Wednesday l Last day for filing of nominations is March 14 l Scrutiny of nominations on March 16 l Polling will be held on March 23
Tirupati: Municipal Corporation Commissioner P S Girisha said that prior permission is must for rallies, meetings, banners, advertisements through news papers and also TV channels as part of campaign for municipal elections.
Girisha on Wednesday held a meeting with the sectoral and other officers of the Corporation on the conduct of the elections to the municipal corporation, the polling for which is slated for March 23. The filing of nominations which began on Wednesday will come to an end at 3 pm on March 14.
The Commissioner said that a service centre (single window) has also been set up in the corporation office with a senior official, deputy city planner Devi Kumari as in-charge (phone no.6300213958) for according permission to the contesting candidates. He made it clear that action will be taken against the candidates if they hold any meetings or rallies without permission.
Commissioner instructed the sectoral officers to closely watch the candidates campaign, publicity and expenditure and other activities. Later commissioner checked the ballot boxes which were kept at municipal auditorium for corporation elections. The scrutiny of nominations will be taken up on March 14 and the last date for withdrawal of nomination is March 16.
The Commissioner said that the re-polling will be held if needed on March 26. The counting of votes will begin at 8 am on March 27.
Asking the officials to be on high alert, he wanted them to perform duties in a transparent manner without giving any scope for criticism. Ten nominations have been received on the first day of filing of nominations.
Ten nominations were received on Wednesday, the first day of filing of nominations. This include 7 YSR Congress Party candidates, two TDP candidates and one independent. Notable among those who filed nominations on Wednesday are Bhumana Abhinay Reddy, son of MLA Bhumana Karunakar Reddy, who filed nomination for 4th division, Kayam Venkataratnam and Kayam Nirmala, both TDP leaders for 50th division.