Very few women in fray from Vizag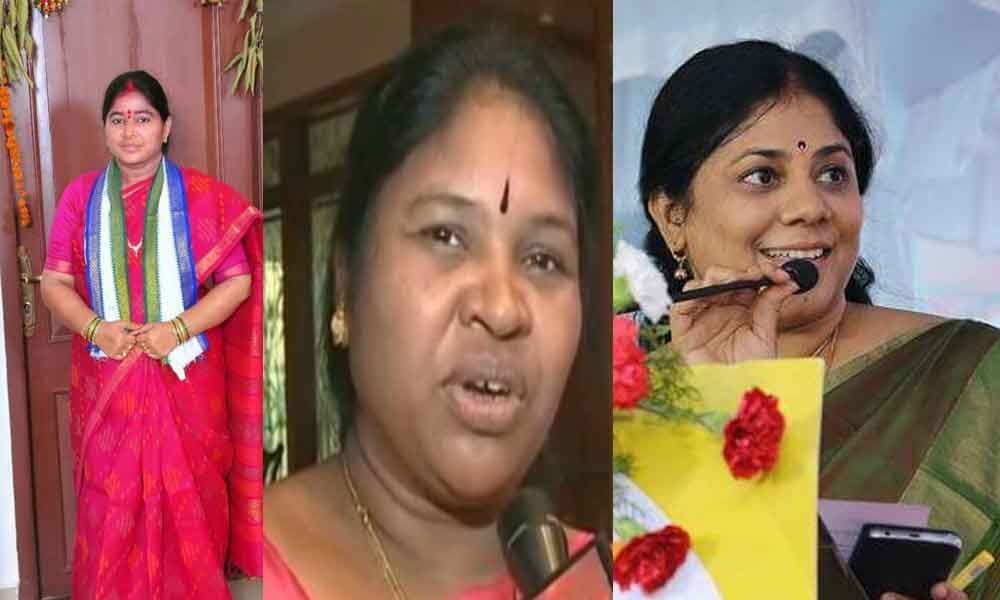 Highlights
Though women outnumber men, only 6 women candidates filed their nominations for 15 Assembly constituencies out of 70-plus contestants from major parties
Visakhapatnam: Though women voters outnumber men by 27,001 in Visakhapatnam district, the number of women candidates fielded by various parties in 15 Assembly segments turn out to be low.
Six women candidates filed their nominations for the 15 Assembly constituencies out of 70-plus contestants from major parties such as Congress, Telugu Desam Party, YSR Congress Party and Jana Sena Party.
Apart from the three Assembly constituencies in the city – Bheemunipatnam, East Visakhapatnam and North Visakhapatnam, women voters dominate the scene in eight constituencies in rural areas as well, including Chodavaram, Maduguala, Araku Valley, Paderu, Anakapalle, Yelamanchali, Payakaraopeta and Narsipatnam.
However, a few women candidates have been given tickets to contest in the Assembly elections from 15 constituencies in Visakhapatnam district wherein the women voters outnumber men in a majority of segments.
Barring the independent candidates, a total of six women candidates filed papers from main parties.
While the TDP, BJP, JSP, and Congress fielded a candidate each, the YSRCP nominated two candidates.
The list of women candidates who filed papers includes P Satyakumari (Congress) from Araku, A Vijaya Nirmala (YSRCP) and Suhasini Anand (BJP) from Visakhapatnam East, P Usha Kiran of JSP from Visakhapatnam North and Giddi Eswari (TDP) and Bhagya Lakshmi (YSRCP) from Paderu.
Though there is a considerable rise in the awareness level among women in the electoral arena, lack of family support, financial assistance and competence are some of the deterrent factors for fair sex to contest as a candidate in the elections.
Agreeing with the apparent change among women in the recent past, Principal of Dr B R Ambedkar College of Law, Andhra University, S Sumitra opines, "Since politics is an unconventional field and does not revolve around fixed timings, family support plays a key role when it comes to women entering the fray. With an element of power involved in the sphere, most men are not quite open to idea of women becoming active in politics. It is one of the main reasons why many fail to reach to the level of policy-making in the field." Emphasising the importance of women's participation in politics, Principal of Delhi Public School, Anandapuram, Eshwari Prabhakar says, "Women make a lot of difference in any sphere they step into and more so in politics. They are more organised, disciplined and decisive. Parties should encourage and come forward to give more opportunities to women to contest as candidates as they add value to the electoral system."