Vijayawada: BJP will have no alliances in Andhra Pradesh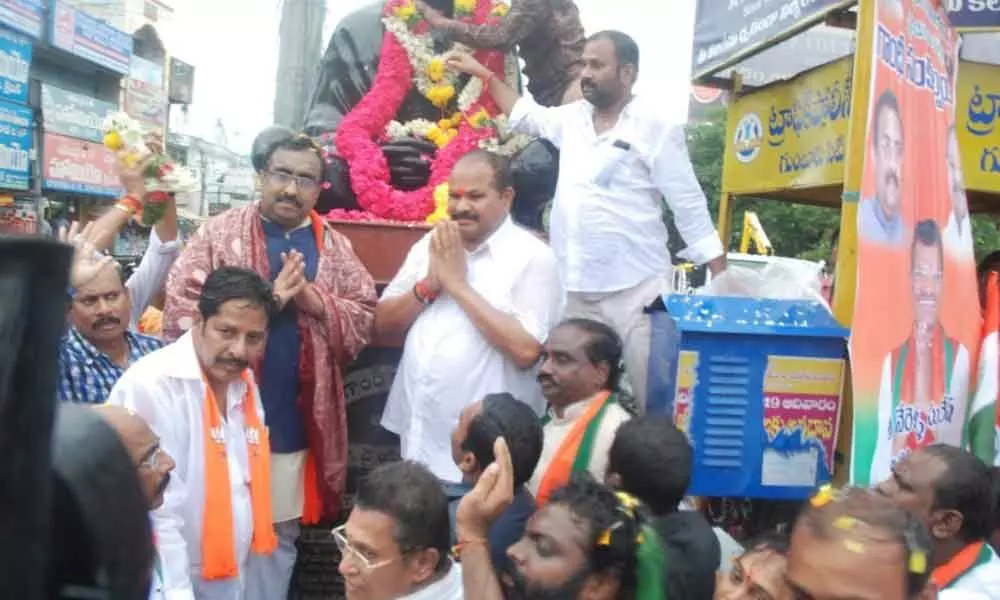 Highlights
Ram Madhav says party is gaining strength in State.

Accuses YSRCP govt of following in the footsteps of previous TDP govt by benefiting only its cadres and leaders through schemes.
Vijayawada: BJP national general secretary V Ram Madhav said that the party would contest the next elections alone in Andhra Pradesh. He inaugurated the Vijayawada Central constituency office here on Wednesday.

Speaking on the occasion, Ram Madhav said that the party would emerge as a decisive force and was getting strengthened in the state. He criticised the state government for implementing the welfare schemes only for the workers and leaders of the YSRCP, following the footsteps of the previous TDP government.
He criticised the YSRCP government for falsely claiming Central government schemes as its own and selecting the beneficiaries through committees.
Ram Madhav said TDP president N Chandrababu Naidu realised his mistake in coming out of the alliance with the BJP and the party was now in tatters with leaders deserting it.
He congratulated the BJP leaders for establishing the party office to solve the problems of the public.
BJP state general secretaries Jammula Shyam Kishore, Suresh Reddy, former minister Kamineni Srinivas, city party leaders Adduri Sriram, Kilaru Dileep, Vangaveeti Narendra, Piyush Desai, D Umamaheswara Raju and Ch Kumara Swami were also present.