Visakhapatnam: Botcha Satyanarayana expresses outrage over the postponement of polls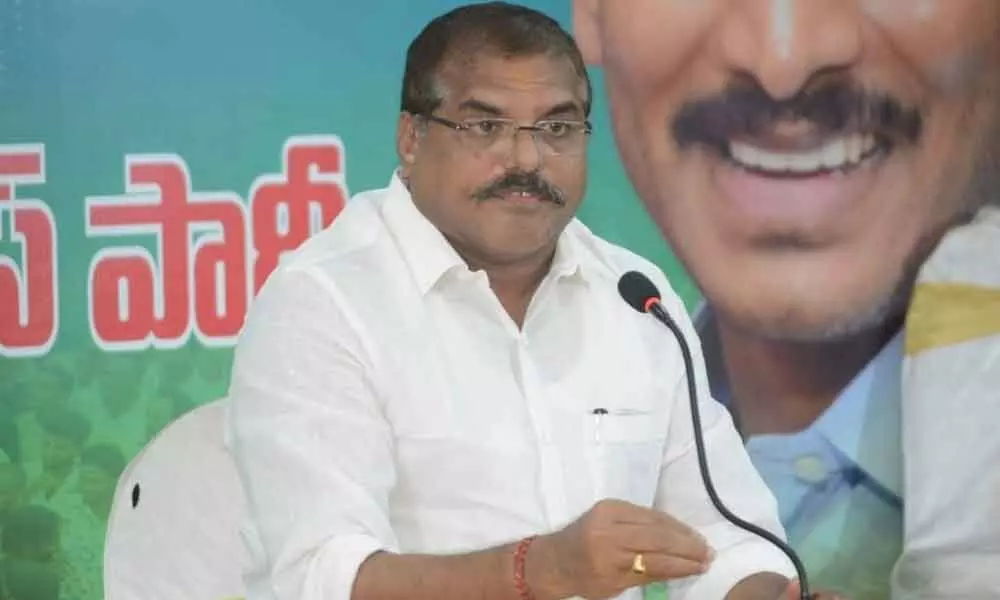 Highlights
M Blames TDP chief Naidu over SEC's decision M As YSRCP is winning a majority of seats unanimously, Naidu hatched a conspiracy to put off the elections, he says
Visakhapatnam: Minister for Urban Development and Municipal Administration Botcha Satyanarayana blamed TDP chief N Chandrababu Naidu for the postponement of local body elections.
Addressing a press conference here on Sunday, the Minister expressed outrage over the State Election Commission (SEC) for putting off the much-awaited municipal elections which was supposed to be held on March 23 after a gap of nearly 13 years. He described the decision taken by the Election Commissioner as a 'Black Day.' He cried foul stating that Naidu was behind the postponement of the elections.
"Since the YSRCP would win a majority of seats unanimously in several parts of the State, Naidu could not stand the YSRCP which is sure to emerge victorious in the ensuing elections. Hence he hatched a conspiracy to put off the local body elections," Botcha said.
He expressed displeasure against the State Election Commissioner Ramesh Kumar for taking the decision of postponing the elections under the guise of coronavirus threat without consulting Chief Minister Y S Jagan Mohan Reddy and health authorities. "Since the Election Commissioner belonged to the same community as Naidu, the polls have been put off as a mark of 'Guru Dakshina' to Naidu," the Minister pointed out.
The Minister said that there was no need to hit the panic buzzer about the spread of the pandemic as the State has taken enough care to fight against the virus in case of any outbreak.
Botcha questioned the Election Commissioner why he failed to take any action when Naidu distributed 'goodies' to the vulnerable poor ahead of the general elections under the garb of 'Pasupu-Kunkuma'.