We exposed YS Jagan's all-round betrayals, claims TDP chief Chandrababu Naidu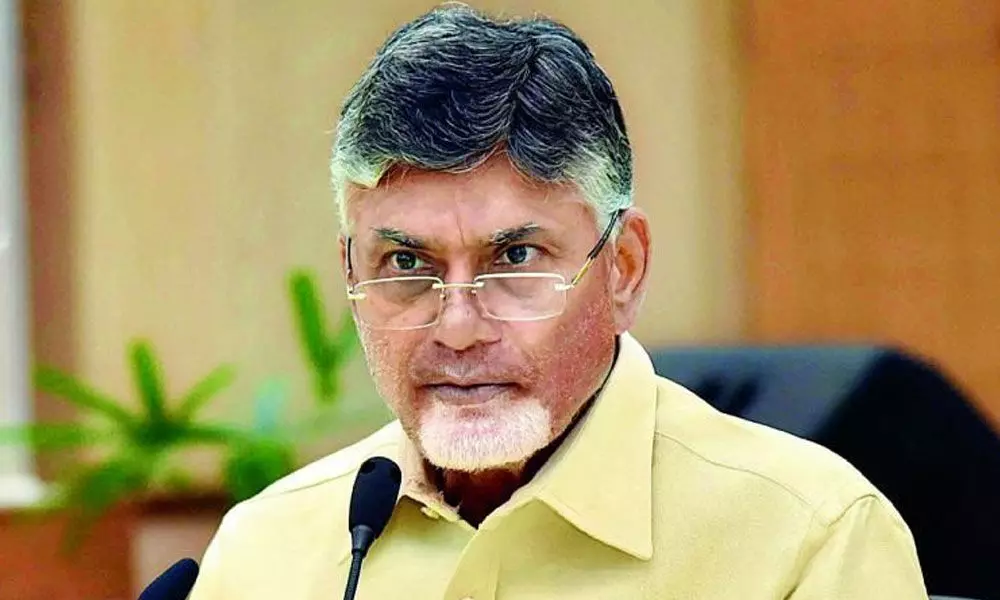 Highlights
Comes down heavily on the CM for increasing taxes on municipal water, property, garbage, streetlighting, toilets, drainage, footpath and others
Amaravati: TDP national president and former chief minister N Chandrababu Naidu on Friday criticised the ruling YSRCP leadership for its 'shameless' counter attacks on the Opposition and all sections of people who questioned its unchecked corruption, failures and total destruction of the state.
Addressing a press conference at the party headquarters here on Friday, Naidu said that Chief Minister YS Jagan Mohan Reddy promised much more during electioneering and included totally different ones in his party manifesto which he so greatly described as his Bible like looting sand and causing its shortage which led to the collapse of the construction industry which rendered over 50 lakh workers in the unorganised sector jobless.
"Though Jagan Mohan Reddy told voters that he will not impose any new taxes, once he came to power, he started imposing many burdens. Now, the government is trying to increase taxes on municipal water, property, garbage disposal, streetlighting, toilets, drainage, footpath and so on. He might even collect taxes on hair, chappals and clothing in future. The assigned lands are being snatched away from poorer sections who form 90 per cent of SCs," said the TDP chief.
He said that former Union minister Suresh Prabhu was so concerned that he wrote to the Central government to act before it would be too late to save AP from total collapse.
Naidu said the Chief Minister had told lies about the payment of crop insurance premium. He promised to cancel the contributory pension scheme (CPS) within a week of coming to power but there was no progress, he added. He declared that the TDP would not be afraid of threats and it would fight on behalf of people on the issues of farmers, TIDCO houses, Abdul Salam, taxes, sand, liquor, mining mafia and so on.